Recently, the 100L vacuum emulsifiying mixer purchased by Russian customers produced by Yekeey was successfully completed as planned. Russian customers check the details of the equipment according to the contract, and carry out remote video inspection for the performance indicators of the equipment (such as stability, precision, accuracy, etc.). After auditing, all data meets and exceeds the customer's requirements, acceptance is qualified.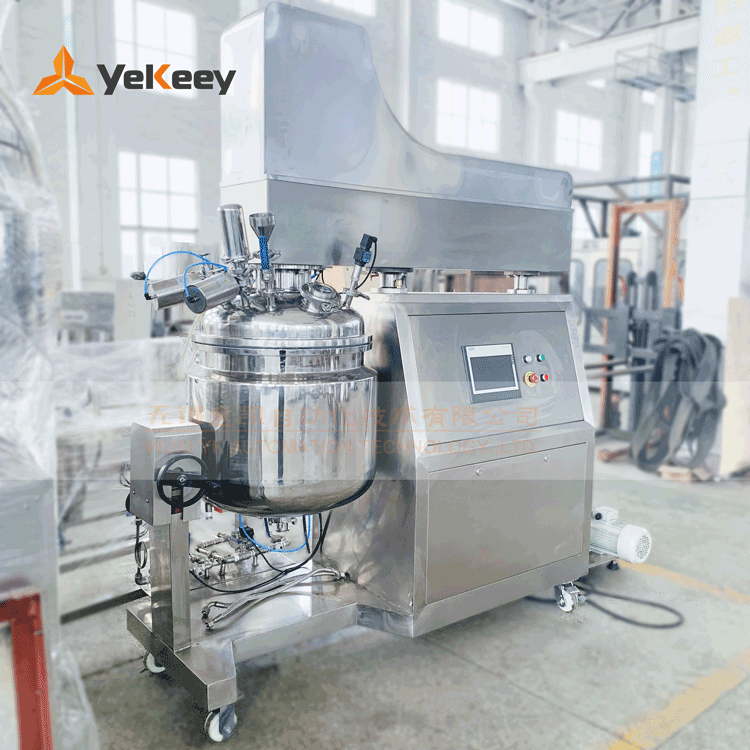 This ZJR-100 vacuum emulsifying mixer is a new generation of emulsification equipment developed by today's international advanced technology. The material is sucked from the bottom of the homogenizer, and is sprayed to the periphery to form an inner circulation after high-speed shearing. Therefore, it can also be called an internal circulation emulsifying mixer. The high-quality sealing system used in the homogenizer can withstand continuous high-speed operation for a long time, and is very suitable for the production of cosmetics, food, medicine and chemical products. The device control mode can be controlled by simple button or PLC control mode.
Over the past 20 years, Wuxi Yekeey has continued to innovate in technology and develop new products, which has promoted the development of domestic emulsifiying mixer equipment technology, and at the same time greatly reduced the gap between domestic emulsification equipment and international similar products. With high-quality product and good after-sales service, Yekeey has won the trust of customers for many years. The products sell well in more than 100 countries and regions at home and abroad.