On May 29th, our company designed and manufactured a 50L vacuum homogenizing emulsifier complete set for a cosmetics company. The equipment is tested and delivered for delivery.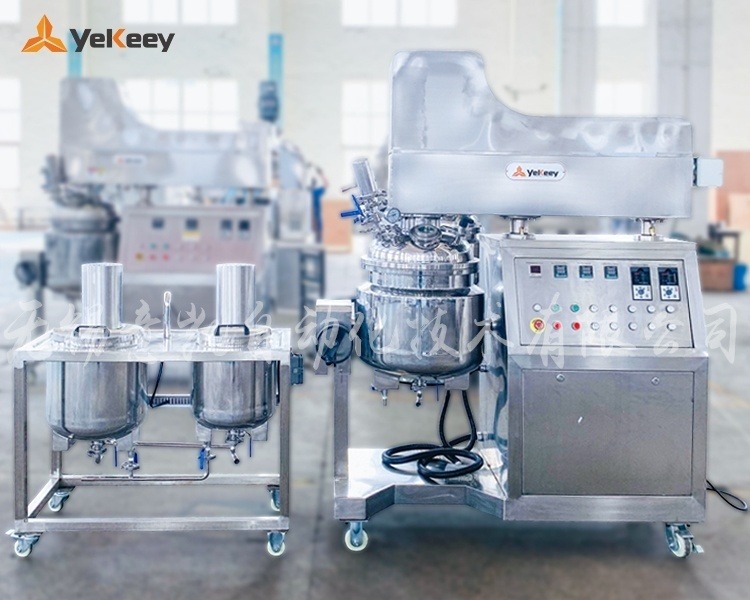 Vacuum homogenizer
The vacuum homogenizing emulsifier is an integrated full-function emulsification mixing equipment developed on the basis of the German high shear homogenizer technology. It is a dissolving and dissolving homogenization process system for the research and production of creams, chemical synthesis reactions and high viscous materials. The main pot is agitated with a triple homogenized agitating structure. Its operating parameters are reasonable and the operation is simple and feasible. It is widely used in the cosmetics industry, especially for cosmetic creams, lotions, gels and other cosmetic mixing.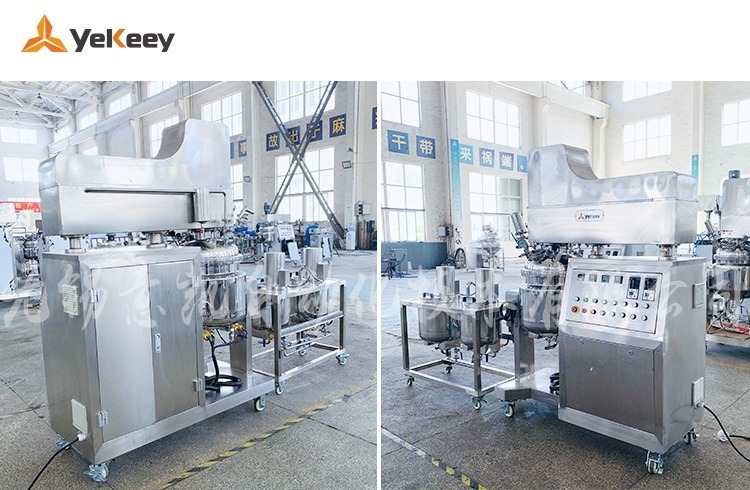 Vacuum emulsifier features
1.The homogeneous emulsification effect is good. The ZJR series vacuum homogenizing gasification unit developed by Yikai consists of a homomixer, central blade agitation and scraping wall agitation. The characteristics of each complement each other and combine into the best mixing method to achieve high quality mixed products. The produced product is no longer mixed with air bubbles during the stirring process by means of vacuuming. This ensures that high quality products with luster, fineness and ductility can be produced.
2.The pot lid is automatically lifted. The materials in the water pot and the oil pan can be directly sucked into the emulsification pot under vacuum through the conveying pipe. The discharging method is that the emulsifier pan is inverted and tiltable. The heating of the material in the pan interlayer is performed by an electric heating tube to achieve heating of the material. The heating temperature is arbitrarily set and automatically controlled.
3.Wide range of uses, adapt to a variety of materials. It can be used in many industries such as food, pharmaceutical, chemical, and daily chemical industries. It has a multi-purpose machine and high equipment utilization rate.
4.Easy to operate and flexible. The frequency control is adopted to adjust the homogenization and stirring speed of the main pot. In order to ensure that the materials in the emulsion tank effectively meet the needs of process production.