Recently, Wuxi Yikai Automation Technology Co., Ltd. successfully passed the pressure vessel D1 and D2 special equipment manufacturing license certification through the on-site audit of Jiangsu Special Equipment Safety Supervision and Inspection Institute and the on-site supervision of Wuxi Market Supervision Administration. This further proves that Wuxi Yikai has perfected the system of technology, production and resources, and the basic management is in order. The acquisition of this qualification has laid a solid foundation for Wuxi Yikai's subsequent expansion and improvement of its product line. It is of positive significance to improve the overall competitiveness of the company.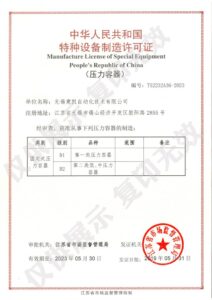 The so-called Class I and Class II are based on the Regulations on Pressure Vessel Safety Technical Supervision issued by the State Bureau of Quality and Technical Supervision.
The first type of pressure vessel is a low pressure vessel
The second type of pressure vessel (one of the following)
(1) medium pressure vessel;
(2) Low pressure vessels (only for the degree of toxicity is extremely high and highly hazardous media);
(3) Low-pressure reaction vessels and low-pressure storage vessels (only for flammable media or moderately hazardous media);
(4) Low-pressure shell-and-tube waste heat boiler;
(5) Low pressure 搪 glass pressure vessel.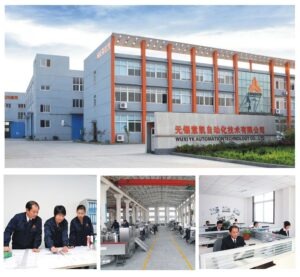 With a professional technical team and advanced technical advantages, Wuxi Yikai successfully passed the audit. The successful acquisition of the pressure vessel manufacturing license marks the overall technical level of Wuxi Yikai Automation Technology Co., Ltd. to a new level. For the future development, the competitive advantage is enhanced.