The ultrafine dispersion machine for lithium battery electrode slurry can also be called a lithium battery dispersion mixer. As a viscous material, lithium battery electrode paddles require high shear dispersing equipment. The concentration of energy acting on the material allows the material to receive a high energy density. The type and intensity of the introduced energy must be sufficient to effectively and uniformly disperse the dispersed phase particles. The dispersed phase (solid particles, droplets, etc.) in the material is crushed and dispersed by hydrodynamic shearing and pressure to achieve a uniform dispersion.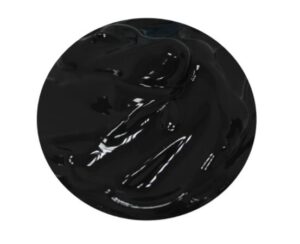 For this highly viscous material, both high-viscosity agitation and shear dispersion are required. Many manufacturers will recommend two devices to complete its processing needs. The Yikai SXJ series dual planetary power mixing mixer can easily solve the processing needs of lithium battery slurry production with one device.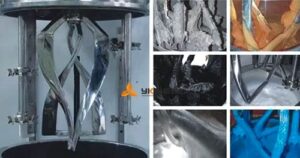 The SXJ series vacuum double planetary mixer independently developed by Yikai integrates stirring and dispersion. It has the characteristics of mature technology, stable operation, convenient maintenance, convenient feeding, and independent mixing and dispersion. Different characteristics of the slurry with different forms of mixing paddles can quickly achieve uniform mixing of materials. Dispersing devices are also available in a variety of forms, such as high speed dispersion trays and high speed dispersion emulsifiers. The mechanism is to form a strong shear stress field in a localized range, and the secondary agglomerates are quickly broken up, and the particle size is reduced to promote rapid dissolution. It can meet the new requirements of the new process of slurry preparation for mixing equipment.