As a production equipment in the cosmetics, pharmaceutical, food and other industries, the emulsifier belongs to a relatively high value equipment. At the time of purchase, you can make a good procurement strategy. In addition to manufacturers, quality, service and other aspects, the price of emulsifier is also an extremely important role, in fact, emulsifier procurement also has the time to choose. Here is what you are introduced by Yekeey!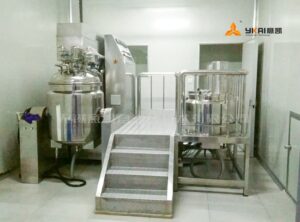 Generally speaking, after the Spring Festival, many companies have set the stage for the implementation of the procurement plan last year. The manufacturer has just started production at this time, and the whole production is in the process of convergence. There will be a buffer period in the process, the delivery period will generally not be short, and the price of the emulsifier will be firmer. In June-August, it began to enter the so-called off-season in various traditional industries. In order to maintain sales and factory expenses, many manufacturers will have some discounts on equipment marketing. In addition, this time to undertake the spare parts or spot supply accumulated in the previous months, the production cycle and price will have great advantages. In addition, June is the middle of the year, the emulsifier manufacturers have also reached the statistics of the semi-annual summary. Some manufacturers do not meet the annual task indicators in terms of quantity or performance. If you choose to purchase emulsifier equipment at this time, congratulations, you will definitely try to make a certain profit for the target quantity.
In summary, it is not difficult to see that the price of the emulsifier generally reaches a state of high cost performance in June-August. If you happen to have a purchasing plan, you will get a better price in this time period! There are more optional resources! Of course, if you can't get together for this period of time, you can still follow the normal procurement process to make a purchase strategy. Choose a good brand, good reputation, excellent service emulsifier manufacturers!