Some time ago, a pet food company in Hebei needed a new pet nutrition cream production line due to production needs. They found Yikai on the Internet. Based on communication with the customer, we understand the customer's materials and requirements, including batch production, temperature, material properties, and packaging materials. After many times of communication, we designed a set of pet function food equipment for our customers. It includes ZJR-100 vacuum emulsifier and GFG-5 semi-automatic composite tube filling and sealing machine. Now two sets of equipment have been produced and passed the inspection. The equipment is ready to be sent to the production site of Hebei customers.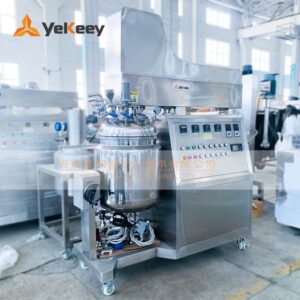 The ZJR-100 ordered by the customer is made of 304 food grade stainless steel material according to customer's requirements. The bottom discharge part has been improved, and the bottom plate design is concave, which can be used to discharge the barrel container. The spray cap can be used to clean the pot body. The lid can be raised and lowered automatically, and the pot can be dumped. The homogenized part in the pot is triple scraping wall stirring, and the vacuum function is arranged, which can be vacuum stirred and defoamed to ensure the finished product quality of pet functional food.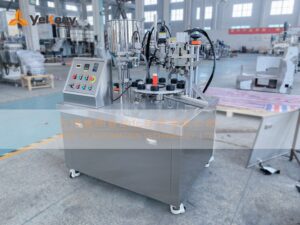 This FGF-5 compound hose filling and sealing machine can be manually piped, automatically filled, automatically sealed, automatically engraved with batch number, automatic tapping, button control, two sets of random molds, according to customer's requirements. Automatic benchmarking function. If the drum needs heating and stirring, it can be customized. All contact materials and some related parts of the whole machine are made of high-quality stainless steel, and the quick-change device is needed for the cleaning parts, which is convenient for washing and unloading.