Yekeey often receives a lot of advice from small-scale production companies in the daily chemical washing industry. Most of them consult the small detergent production line, which requires good finished product quality, easy to operate and easy to clean. The best price is more cost-effective! These are the basic requirements that most customers will ask. Yekeey also starts from the needs of customers and strives to purchase the most suitable equipment. General liquid washing production equipment can be customized. The following is a real shot of a domestic detergent manufacturer in Yekeey for detergent testing.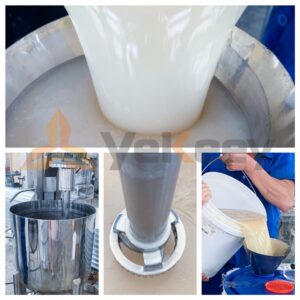 After communicating the equipment required for the test machine and the preparation of raw materials, the customer came to Yekeey with raw materials. The test used LR series high shear homogenizer and MF stainless steel tank combination. The raw materials prepared by the customer obtained a satisfactory finished product under the dispersion and homogenization of the high shear homogenizer. The customer's raw materials include water and oil two-phase raw materials and some emulsifiers. It requires homogeneous dispersion to uniformly fuse the two phase materials to each other. The high-speed shear-dispersion mixing function of the high-shear homogenizer is consistent with the process production requirements of the detergent. After the production is completed, the bottom valve can be used for container feeding, and can also be connected to the pipeline for discharging, and the operation is simple. The cleaning solution can also be discharged from the bottom valve, which is convenient to clean.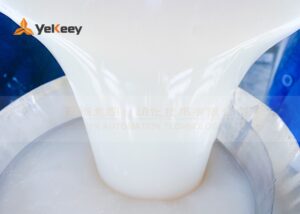 The detergent can also be produced by liquid washing and stirring pot. The mixing method of liquid washing pot can be customized. There are various mixing forms and combinations. If you have any needs in this regard, please contact Yekeey!