Mayonnaise and salad dressings are commonly used condiments in Western food. They are a kind of seasoning sauce and are in semi-solid form. It is an acidic high-fat emulsion prepared from vegetable oil, eggs, salt, sugar, spices, vinegar, emulsifying thickeners, etc. Therefore, in the preparation of mayonnaise, the production equipment that is often used is a vacuum emulsifying mixer. Let us understand the vacuum emulsifying mixer.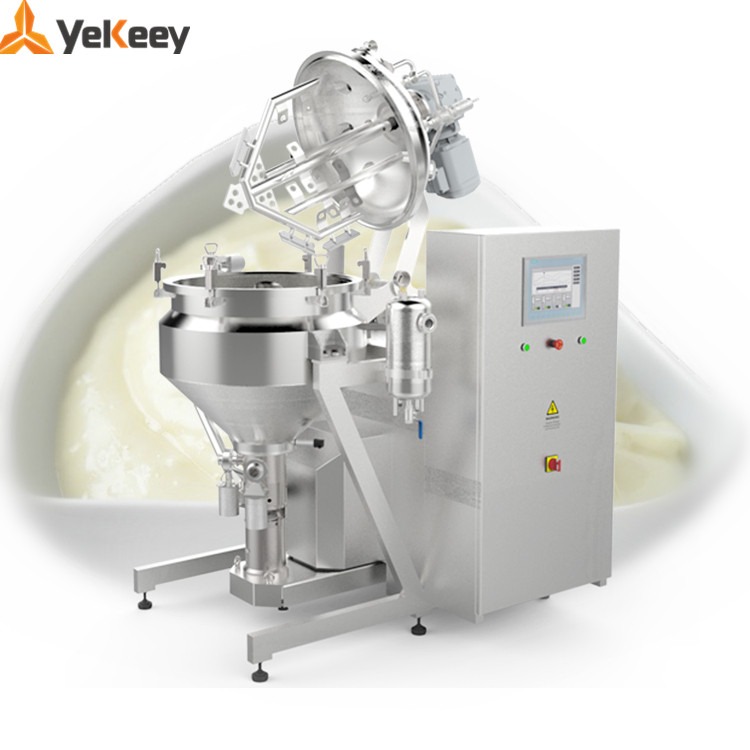 Working principle of vacuum emulsifying mixer
After the materials are heated or cooled and stirred in the water tank and oil tank for mixing reaction, they are sucked into the emulsification tank by the vacuum pump, and stirred through the center of the upper part of the emulsification tank. Wall sticky materials make the materials to be captured continuously produce new interfaces. After the blades and rotating blades are cut, compressed, and folded, they are stirred and mixed and flow down to the homogenizer below the pot body, and the materials pass through The process of strong shearing, impact, turbulence, etc. between the high-speed rotating cutting wheel and the fixed cutting sleeve, the material is cut in the shearing seam, and quickly broken into 200nm-1um particles, because the emulsification pot is in a vacuum state , The air bubbles that generated during the the material mixing process are drawn away in time.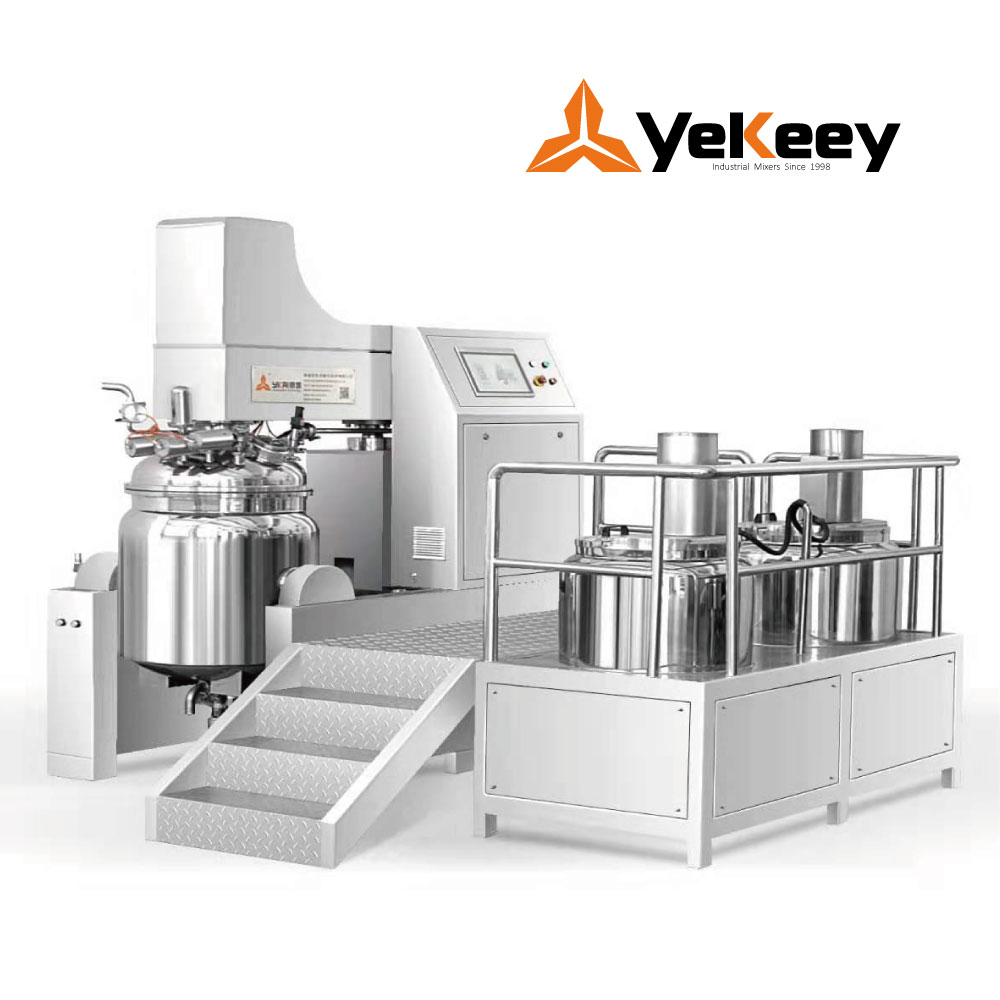 Advantages of vacuum emulsifying mixer
1. German technology homogeneous structure
2. Meet the requirements of GMP hygiene grade
3. High operational safety performance
4.320 eyepiece polishing
5. Imported core components
6. Multiple patented technologies
7. Stir evenly and emulsify finely
8. Vacuum deaeration, hydraulic lifting
Wuxi Yekeey specializes in the production of vacuum homogenizing emulsifying mixer, with more than 20 years of design and manufacturing experience, strong factory customization, quality assurance, welcome to consult Yekeey if you want to know more product information.