For Wuxi recently, after bidding farewell to the rainy season with the longest duration and the largest rainfall, we ushered in the sweltering heat, the high temperature of more than 30 degrees has become a daily life, but for the delivery of Yekeey's emulsifying mixer and other equipment Going has never stopped. Now many of our old customers' orders for vacuum emulsifying mixer, stainless steel mixing kettles have been officially shipped after many days of hard work!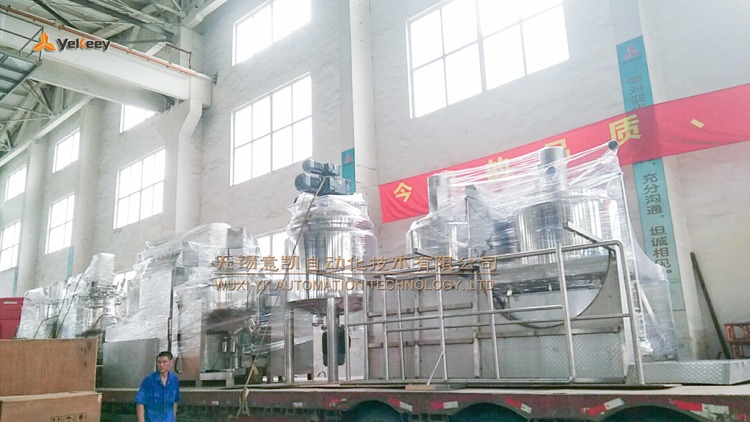 Service is not early or late, just right
For every customer, we provide suitable products and considerate services in a timely manner according to the needs of the customer!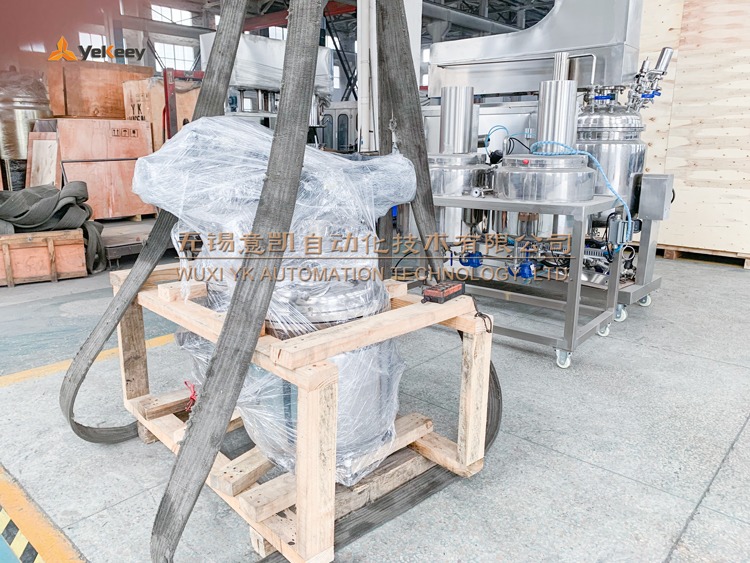 Quality is the sublimation of trust
Among Yekeey's customers, there are a large number of old customers and friends who have been cooperating with Yekeey for many years, and some have even spent more than ten years with Yekeey. They have always had friendly cooperation with us and Yekeey also lived up to expectations, each time it can successfully hand over the answers that satisfy customers. In order to ensure that every customer receives high-quality equipment, we strictly control every production pass. It is also equipped with a dedicated quality inspection to check for customers.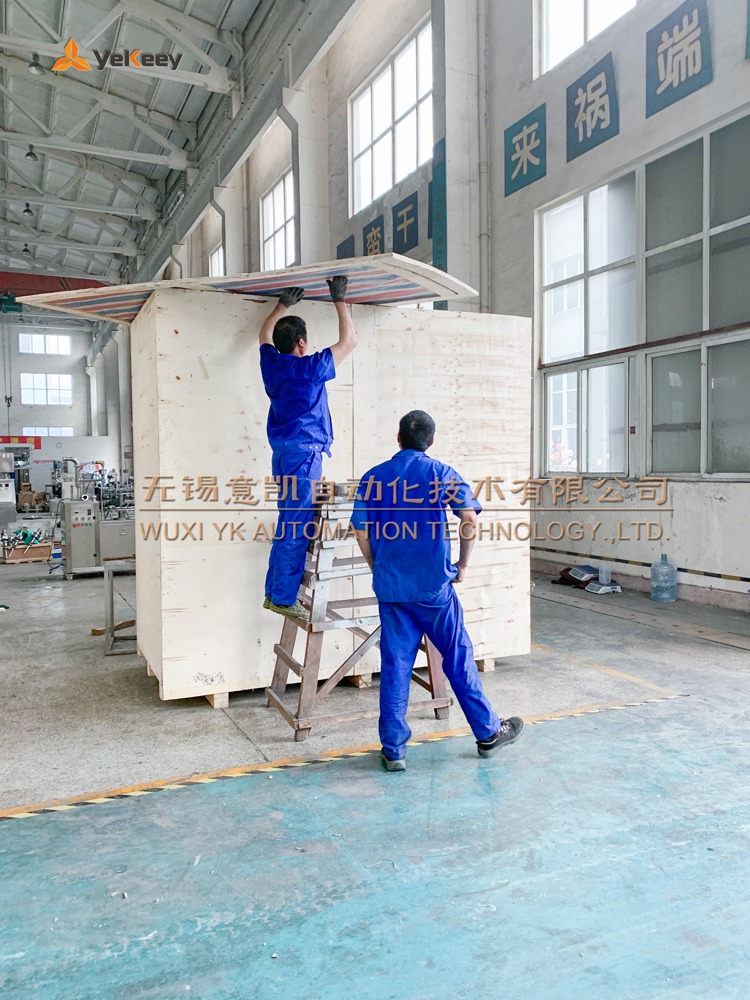 Responsibility is to integrate service into life
Yekeey's three major guarantees eliminate the worries of customers! The powerful emulsifying mixer manufacturer, the no-routine service system is more reliable:
1. Provide equipment application and operation training;
2. 7*24 hours technical customer service is online in real time, the whole machine is guaranteed for one year and lifelong maintenance;
3. Respond quickly within 24 hours after sale to provide you with timely and high-quality services.
If you are interested in our products, or if you have any questions or are unclear, you can directly call us for consultation. There is also an online customer service for you 24 hours a day. Wuxi Yekeey is committed to the dispersion, emulsification, stirring, mixing, reaction fermentation, grinding equipment of cosmetics, pharmaceuticals, food, chemicals, coatings, etc. If necessary, please contact Yekeey!