PVA is widely used in hot melt adhesives, paints, coatings, fibers, and plastics. Our common PVA solution contains 10% PU solution, as well as 90% water. So how can PVA solutions be prepared more efficiently and perfectly? Then, we analyze the characteristics of PVA from the aspects of PVA properties and process requirements and select a suitable PVA solution preparation mixer for you.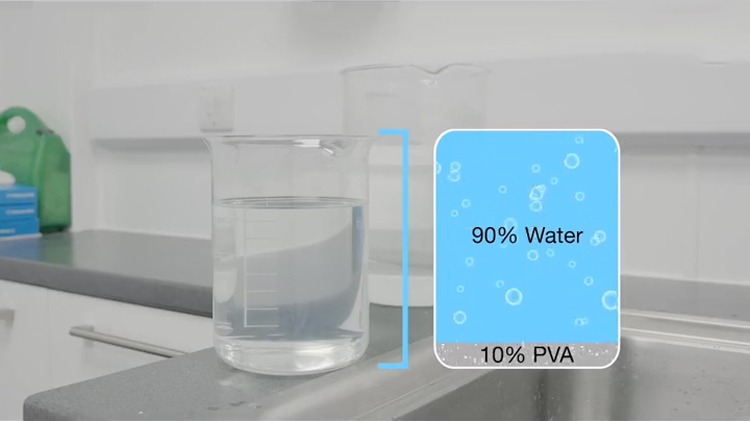 1. The PVA stirring tank should choose corrosion-resistant stainless steel:
Because the PVA solution is slightly acidic (PH 5-7), when purchasing PVA solution preparation machines, corrosion-resistant, non-rusty, and non-polluting materials should be selected. It is recommended that you choose a stainless steel container. In addition, it should be especially reminded that the specific gravity of PVA is heavier than water, and the low-speed stirring or unsuitable mixing method of an ordinary stainless steel mixing tank will cause mass precipitation, so as to block the dissolution kettle outlet. For this reason, installing a bottom valve at the bottom of the reactor is recommended to flush with the discharge material.
2. Heating method for preparation of PVA solution
PA solids dissolve slowly in water at room temperature. However, when the temperature in the stainless steel mixing tank rises, the raw material will quickly swell in the water and become viscous. At this time, it is necessary to heat and stir at the same time to speed up the rate of PVA dissolution, so as to obtain a transparent and uniform solution. The heating effect is better with low-pressure steam or a hot water jacket. In order to shorten the heating time, steam can also be directly into the solution, but the influence of steam condensate should be considered, and 10-15% less dissolved water can be added.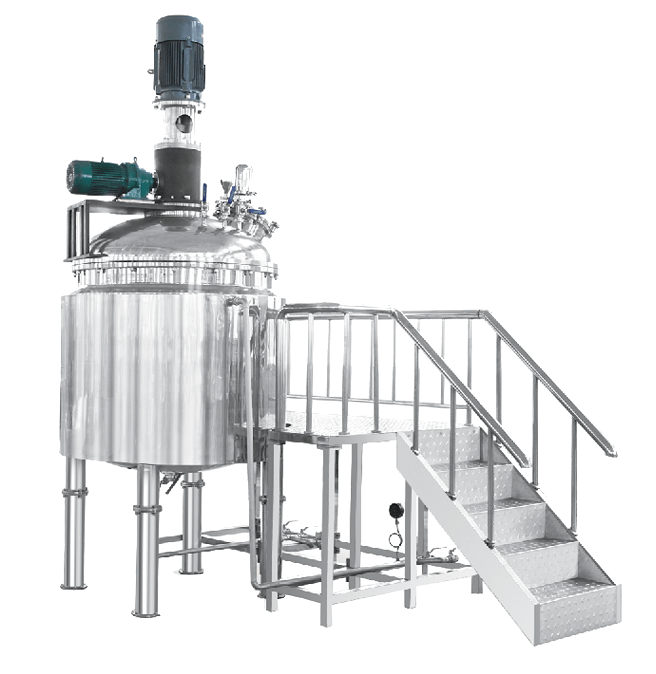 3. Stirring method of PVA solution:
In addition to conventional stirrers, the use of suitable high-speed homogenization equipment can greatly reduce the time to prepare PB solutions. Combined with high-speed homogenization equipment, workers can put all the solids at once. The sheer force brought about by the ultra-high-speed agitation of the high-speed dispersion homogenizer can refine the particles and increase the surface area so that they can be quickly dispersed in water, and the final appearance of the solution is perfect.
4. The dissolution and stirring steps of the PVA solution should be noted:
(A) The method of testing whether the product is completely dissolved: take out a small amount of solution, and add 1-2 drops of iodine liquid, if there is a blue granular transparent liquid, it has not been completely dissolved, such as the color can be uniformly diffused, indicating that it has been completely dissolved.
(B) To extend the storage time, it is necessary to add % of the preservative in the PVA solution to avoid microbial growth.
(C) In the process of partial alcoholic PVA dissolution, there may be a small number of bubbles, it is recommended that the heating should not be too fast, and a small amount of defoamer (such as octanol, tributyl phosphate, silicone emulsion, etc.) can also be added to eliminate the foam. Of course, if a vacuum emulsifier is used, it can also be defoamed by a negative-pressure vacuum.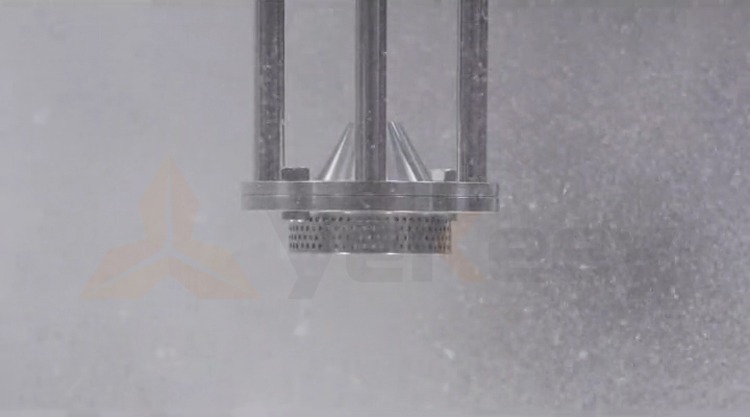 In summary
The high shear dispersion homogeneous stirring tank made of heated stainless steel is a piece ideal equipment for PVA solution preparation equipment, and the prepared solution has a good dispersion effect and high efficiency. Yekeey is a manufacturer of high-shear dispersion homogeneous mixing tanks with more than 20 years of production experience. We can customize the specifications according to your output, and can also customize the vacuum defoaming function, lifting and lowering functions, to provide you with the most cost-effective choice.