As the saying goes, "there is no diamond, do not get porcelain living."For cosmetic production, formula and technology are the two cores of cosmetic products. The emulsification process can be said to be the core of cosmetics production and the emulsifying machine is the key to the core! Emulsification technology is the most important and complex technology. In the actual production process of emulsion. sometimes, although using the same formula, operating temperature, emulsification time, feeding speed, and stirring conditions, the stability and physical properties of the products are still different due to the different emulsifying machines, and sometimes there is a great difference.
Our SP series emulsifying machine can help you improve the core of the core-emulsifying process.
The finer emulsification results in a more stable emulsion and is more easily absorbed by the skin. Higher emulsifying efficiency, self-cleaning and high automation can greatly improve production efficiency, and save labor input and energy consumption. The longer maintenance cycle means that the blender has a stable and reliable structure, which will bring great convenience for future maintenance and maintenance.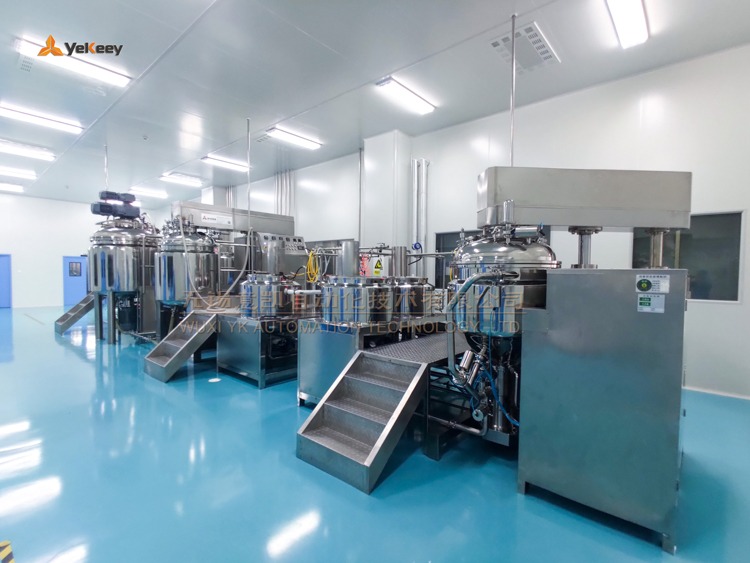 Application Advantages:
User-friendly platform layout, easy to operate
Sanitary valve, high efficiency disturbing flow paddle
Comfortable operation space, friendly process display operation station
Save more labor, energy, and production time
5. HMI& automatic control system, transparent and diversified new controls
6 widely used, can be used for the production and processing of a variety of products
The fifth-generation emulsification system is adopted, with fine emulsification, uniform dispersion, and no agglomeration
Pipeline circulation online shear mixing, dilution more fully, emulsification more efficient
Less time required and less water used
The whole system complies with GMPC specification
Simple structure and long maintenance cycle
Typical application products:
SP Series vacuum homogenizing emulsifier is suitable for the production of cream, lotion, toner, facial masks, artificial tanning products, sun protection products, shampoo, shower gel, hair conditioner, baking cream, washing liquid, hand sanitizer, and other products. The functions of this emulsifying machine can complete the common production needs of cosmetics, such as stirring, dissolving, depolymerization, dispersion, reaction, refining, emulsification, heating, cooling, defoaming, and soon.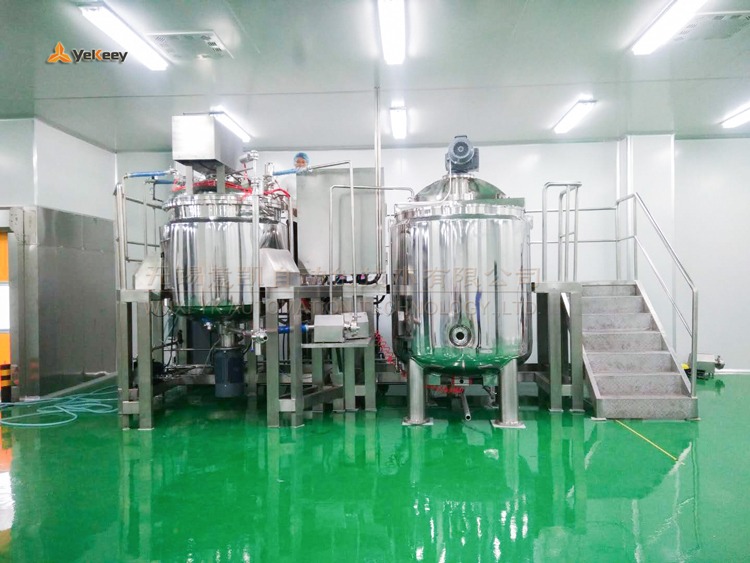 SP series vacuum emulsifier is divided into two sub-series A and C. The biggest difference between them is that SPC SPC emulsifying machines can be lifted for flexible production of small and medium-sized output. At the same time, the SPA emulsifier mixer is a platform fixed for large-scale industrial production, suitable for the production of cosmetics of various scales.
We can customize the machine according to your specific production requirements. Professional technical team, modern production, and excellence in management, to provide you with high-quality products and services. 24 years of being an emulsifying machine manufacturer, worthy of your trust! Welcome to visit the factory, or send raw materials to test the machine! Contact YeKeey now!