Recently, with the easing of the epidemic, our company's emulsifier mixers delivery, after-sales installation and commissioning services have gradually normalized. Our company's after-sales technicians have gone to many places one after another to provide customers with pre-sales and after-sales services. Foreign trade business is also proceeding normally.
Recently, our company received a thank you call from a customer of a food compound seasoning sauce manufacturer in Shandong. The customer said that after the vacuum emulsifier and other equipment production lines were installed and commissioned, they had already received several batches of orders. The entire line equipment cost has come back. To express our gratitude to our customers for sending us a few boxes of their sauce products for us to try.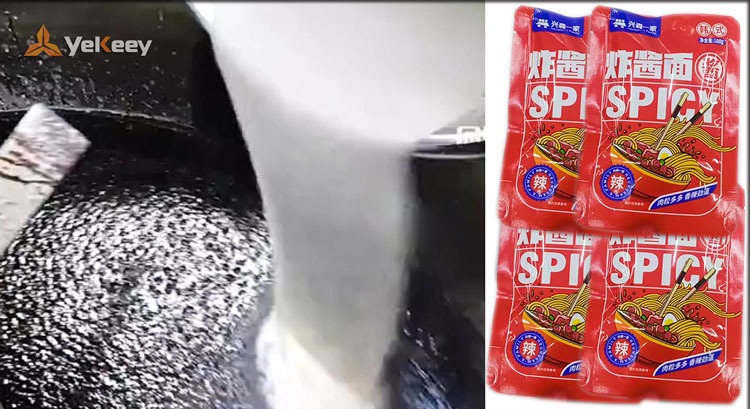 After-sales Installation and Commissioning Services for Shandong Customer
This Shandong customer is a Korean professional food processing enterprise that has been engaged in the production of sauces for more than ten years, integrating the production and sales of condiments. The compound sauce products produced by customer enterprises mainly include hot pot sauce, bibimbap, Korean beef sauce, turkey noodle sauce, fried sauce noodle sauce, Korean rice cake sauce, barbecue dipping sauce and so on. In the international business, the client company is the designated supplier of Korean Pizza Hut, Domino's, Mister, Burger King, Tumbler, CJ, etc.; it supplies many catering chain customers in China.
Since the suppliers are all well-known enterprises, the requirements for product quality and requirements are relatively high. In order to ensure the quality and safety of the produced product sauce, the customer is particularly cautious when selecting the food seasoning sauce production equipment. After a period of comparison of various aspects such as purchasing investigation, the customer finally ordered this set of food seasoning sauce production equipment from YeKeey, including vacuum emulsifying machine and filling machine.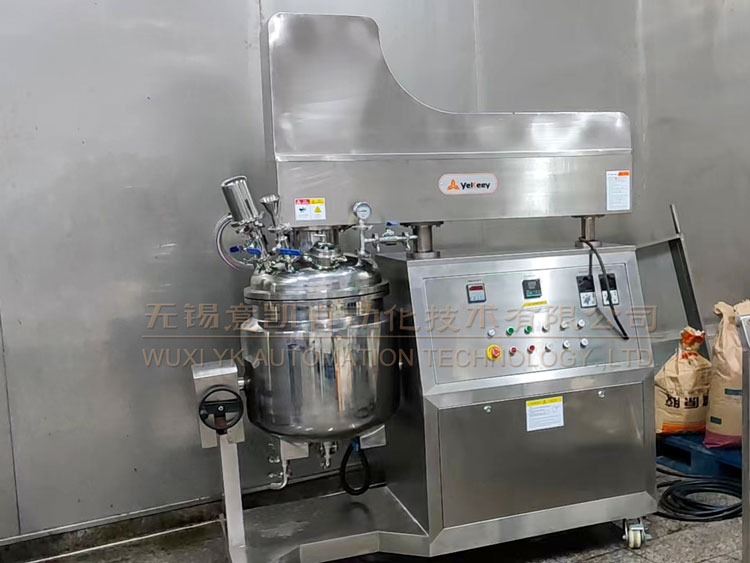 Compound Sauce Production Line Equipment
In this compound sauce production line equipment, YeKeey vacuum emulsifier is the core equipment that determines product quality. Customers say that this vacuum emulsifier is very practical and the price is very high. It can produce a variety of products of their compound sauces. After the dispersing and homogenizing effect of YeKeey emulsifying mixer, the quality of their sauce products has been greatly improved. And because of its sealed vacuum emulsification tank and the convenience and hygienic safety of feeding and discharging, it has also greatly improved several thorny problems that have been plaguing them in the production of their compound seasoning sauces. Production efficiency is improved, labor is saved, and customers are very satisfied.
"Customer satisfaction" has always been the highest goal pursued by YeKeey. Based on this original intention, YeKeey will continue to provide you with high-quality emulsifier mixing mchine. YeKeey is a company specializing in the development, manufacture and sales of fluid mixing equipment. We have a high-level team that is deeply engaged in the fields of fluid homogenization, emulsification, dispersion, mixing and other mixing equipment. We constantly integrate advanced mixing and mixing technology, insist on innovation, and provide services in the fields of energy, chemical industry, food, biomedicine and other fields from stand-alone to Non-standard customization of the entire production system. If you have any needs, please contact YeKeey for consultation!