A customer of a hotel in Shanghai ordered two sets of daily chemical production equipment from YeKeey, one is MF series 650L stainless steel mixing tank, and the other is MF series 1-ton homogeneous mixing tank. The two sets of liquid washing production equipment will be used for the production of disposable daily chemical products in the hotel, such as shower gel, facial cleanser, shampoo, hand sanitizer, etc. The daily production capacity of these two sets of equipment can reach 5-6 tons, which can meet the needs of customers for one-off daily chemical products in chain hotels.
The daily chemical production machine has many advantages such as simple operation, stable performance, good homogeneity, high production efficiency, convenient cleaning, reasonable structure, less floor space, and a high degree of automation. It is the ideal equipment for producing high-quality daily chemical liquid washing products. These two sets of stainless steel mixing tank equipment are the production equipment customized by YeKeey for customers to produce the hotel's shampoo, shower gel, and other daily chemicals. After the equipment arrives at the customer's site, the staff of YeKeey arrives at the customer's site for the first time to install and debug the equipment and provide operation training for the customer's enterprise operators.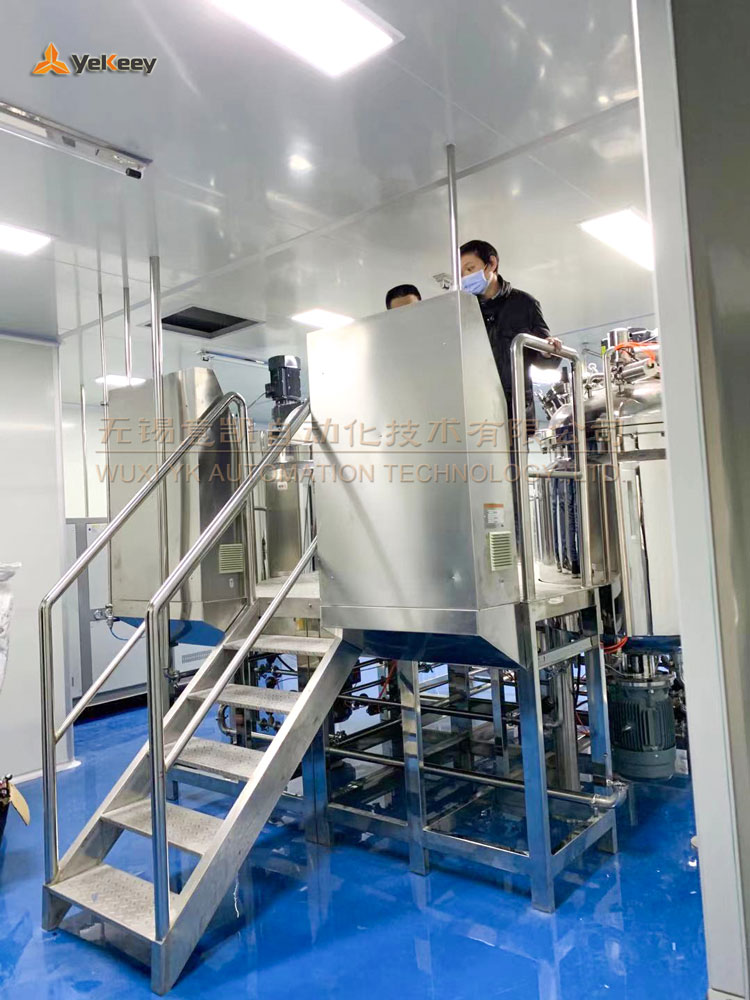 Wuxi YeKeey Automation Technology Co., Ltd. specializes in the production and sales of complete sets of equipment for daily chemical, food, pharmaceutical, and other industries. At present, our products cover more than 100 countries and regions. We can provide tailor-made special products according to the needs of users. Daily chemical production equipment, affordable and quality guaranteed, users are welcome to inquire and visit!