Recently, a customer consulted us about emulsification reactor equipment, so we made a pre-sale understanding with the customer. The customer wants to purchase the emulsifying reaction tank for the production of liquid feed additives. We are no stranger to this industry. YeKeey's liquid feed additive production equipment has been successfully used in the production of many customer enterprises and received good feedback from customers.
As the country's requirements for food safety are getting higher and higher, the pace of healthy farming in the animal husbandry industry is also accelerating. In order to better meet market demand, help healthy farming, and further expand production capacity, client companies want to expand mixed feed additive production lines. With the new liquid feed additive production line, customers hope that the level of intelligence can be improved. In order to meet the needs of customers in various aspects such as process production and capacity, we recommended the ZJR series vacuum homogenizing emulsifier equipment to customers and designed a complete and efficient production solution for customers.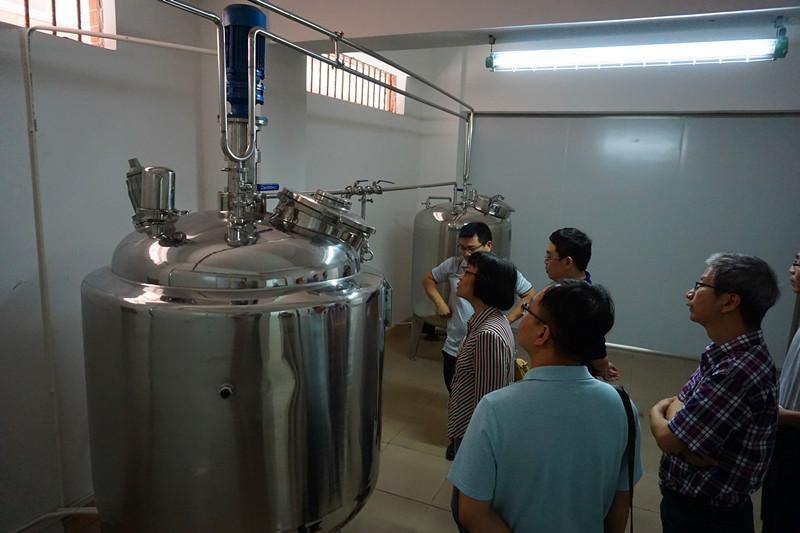 YeKeey's ZJR vacuum homogenizing emulsifier in the feed additive production industry has helped the company's strategy to a new level, providing a strong guarantee for the company's development strategy. To further meet the production needs of "safe, delicious and high-quality" animal product feed additives, it will make a strong contribution to the development and progress of the healthy breeding industry and the green animal protection industry.
For more questions about vacuum homogenizing emulsifier  equipment, please feel free to consult YeKeey.