In daily chemical production, various products such as lotions and creams need to be mixed and stirred. A wide range of daily mixing and mixing applications are vacuum emulsifying tanks. It can also be called emulsification batching tank or stainless steel high shear dispersing mixing tank. This is a non-standard custom device that can be customized according to customer requirements. Specifications, mixing methods, vacuum, materials, electrical configuration and various functional modules can be flexibly customized. The following is a 1300L daily vacuum emulsification tank ordered by Tianjin Branch for a daily chemical manufacturer in Sichuan. The equipment will be used in the production of a variety of daily chemical products.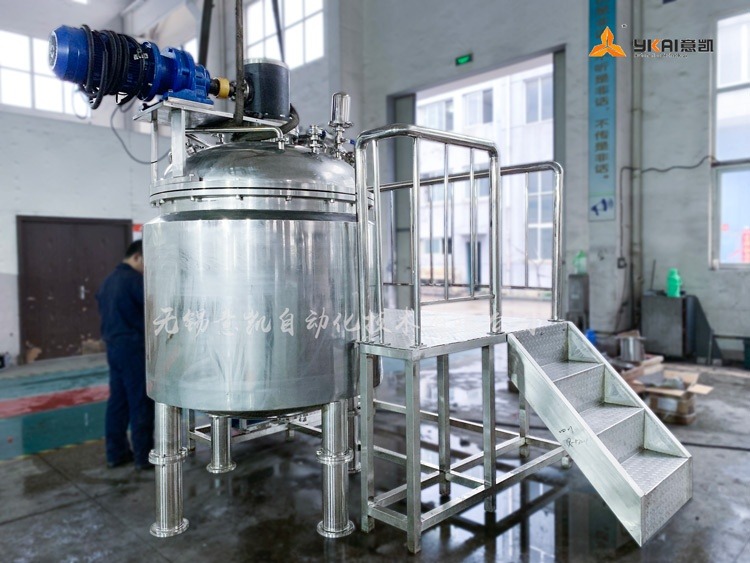 Stainless steel vacuum emulsion tank product introduction:
Vacuum emulsion tanks are mainly used in the daily chemical, food and beverage, pharmaceutical and chemical industries. The equipment can be mixed, dissolved, and diluted. It can also be equipped with a heating and cooling system for heating and cooling the material. The heating method can be designed as electric heating or steam heating with an insulating layer. The choice of ingredients according to different environments is mainly because the materials can be fully mixed, saving time and technological production. Mixers made with different materials are different. This equipment is a common mixing and mixing equipment. It is suitable for mixing and blending equipment designed and manufactured in food (milk), beverage, pharmaceutical, bioengineering, fruit wine, condiment, flavor and fragrance, and daily chemical industry. Strong production capacity, easy cleaning and simple structure.