Food sauce market prospect:
Sauce production is a rapidly growing and innovative category worldwide, and new varieties of sauces and sauces are constantly emerging around the world. This places high demands on your production and product innovation. In this regard, this MC series emulsifying machine based on our professional food production and technical expertise, with advanced "recycle emulsification" as the core technology, can meet your diverse production needs. Such as: mayonnaise, salad dressing, custard sauce and other baking sauces, pastry sauces, sauces, pet food, special medical food, etc.
Suitable food sauce production machine
Different from the regular emulsifying machine, the homogenizer of the MC fifth-generation high-efficiency vacuum emulsifying mixer is located under the main tank. There are multiple feed valves around the homogenizing chamber, through which powders and liquids can be sucked under vacuum directly into the homogenizing chamber for immediate mixing, avoiding agglomeration. After homogeneous shearing, it is sent to the main emulsification tank through the circulation pipeline. The counter-rotating coaxial agitator in the main emulsification tank will macro-mix the product, and then it will be emulsified again by sending it back to the homogenizer, and the emulsification will be continuously circulated.
​For the production of sauces such as emulsified sauces, high viscosity sauces and nutritional pastes, its specific shear rate can achieve your desired product characteristics with high production efficiency. It minimizes the fat content of your sauce products and maximizes the flavor. Enables you to produce a wider variety of safe, high-quality sauce products with fresh, homemade flavors and colors. For sauce products, direct heat technology is available for instant heating and cooling, minimizing heat load and preserving fresh flavors.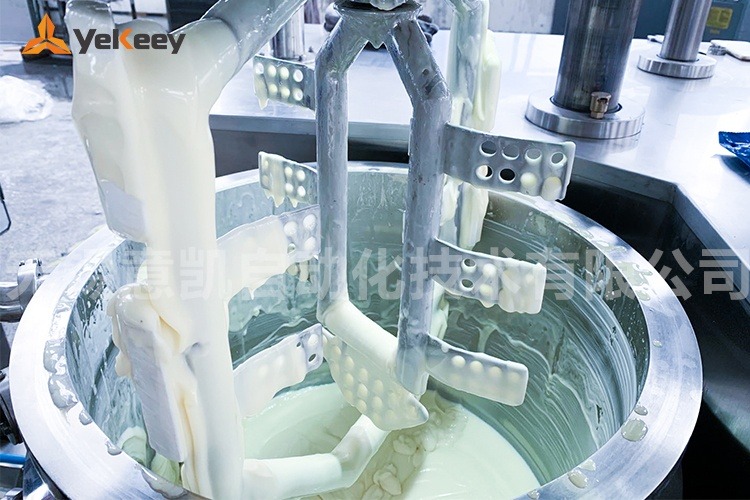 MC series vacuum homogenizer emulsifier has two styles: flip-top homogenizer horizontal type and hydraulic lift homogenizer vertical type. The tank is equipped with a double jacket that can be heated or cooled with water or steam. Finally, the finished product is discharged through a recirculation pipe installed at the output of the homogenizer. During the discharging process, you can choose the homogeneous dispersion mode to re-smooth the product, or choose the pumping mode to pump out under pressure without shearing.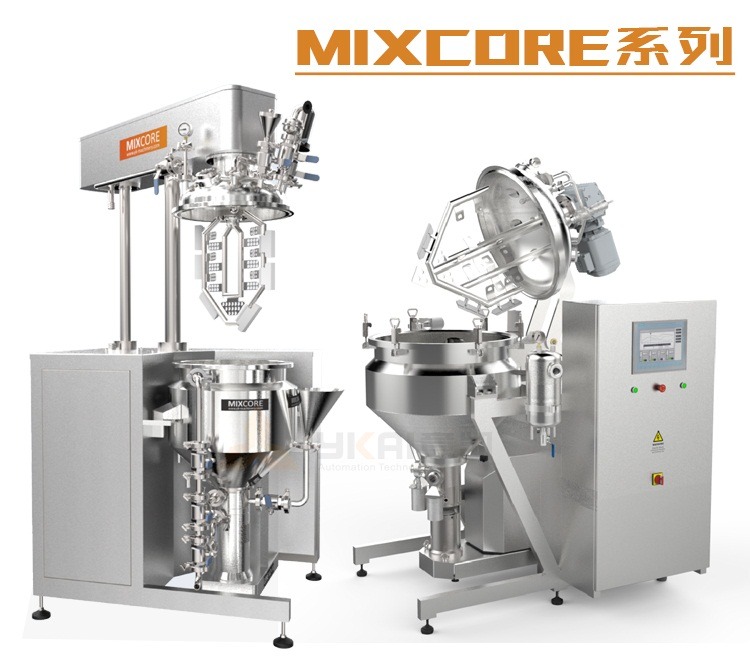 The production efficiency of the MC series vacuum homogeneous emulsifier is doubled compared to the ordinary emulsifier! It is very friendly to the industrialized production of food sauces! Contact us for more information!