With the arrival of the school season, autumn is also coming. In this busy season, we have received praise from our old customers in Indonesia for our full-function vacuum emulsifying mixer! The old customer said that he did not know how many times he bought it, and every time there was no problem with the equipment, the end customer was very satisfied with the YK emulsifying mixer which also allowed our old Indonesian customer to gain the trust of the end customers!
The vacuum emulsifying mixer is a complete system for the production of viscous cream emulsions, dispersions, and suspensions in the small-scale or large-scale cosmetic, pharmaceutical, food, and chemical industries. Adopt German homogenous structure, superior function! One machine with multiple functions can perform multiple functions of pretreatment, mixing, emulsification, homogenization, heating, cooling, and vacuum. There are many applications for vacuum emulsifying mixers, Therefore, there are many manufacturers and suppliers, and there are different emulsifying mixer styles to choose from.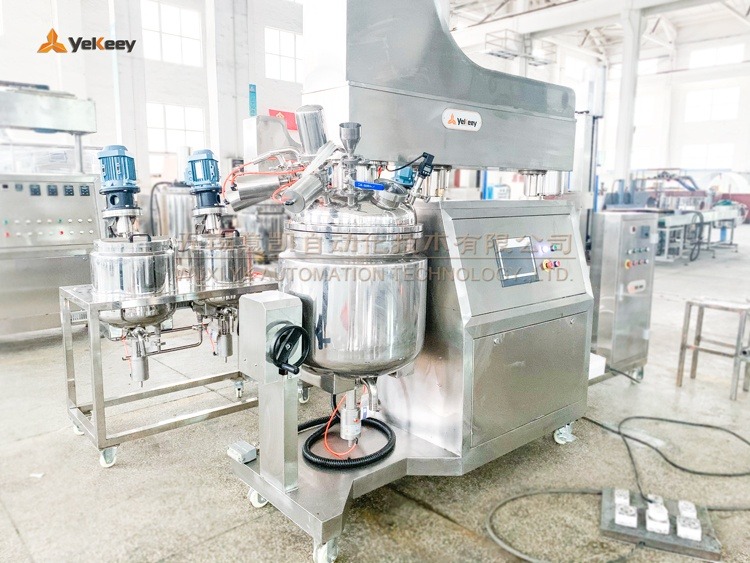 Therefore, I believe that it is not difficult to buy a high-quality vacuum emulsifying mixer through selection! As a professional emulsifying mixer manufacturer for more than 20 years, Wuxi YK sincerely welcomes everyone to come for consultation and inspection!