October 1, 2021, the People's Republic of China, ushered in her 72nd birthday, let us sincerely wish new China, happy birthday! National Day anniversary is a feature of the modern nation-state, is accompanied by the emergence of the modern nation-state, and becomes particularly important. It became the symbol of an independent country, reflecting the state and polity of the country.72 years of trials and hardships, our motherland is thriving, thriving, our people happy, healthy and energetic!
The five-star red flag fluttering in the wind, we celebrate the glory of the birthday of the motherland, there is always some touched need to show, there are always some pride need to talk. This year marks the 72nd anniversary of the founding of the People's Republic of China. I love you, China!
Me and my country! Youth will not stop, time will not stay, time will not come back. The motherland is a great witness to our growth and future.
Our motherland is ancient and great, our motherland is magnificent and immortal! The motherland, I know your humiliation in the Old Summer Palace, your anger, I know you're majestic in Badaling, your lofty, I know the broad in the desert grassland, you're vast, I know you in the Courier road ancient crossing long, your frustrations and vicissitudes of life.
Time has not reincarnation, our bit only the motherland you always remember in mind, tomorrow, is your 72nd birthday, I want to use exciting feelings, write a lifetime unforgettable story.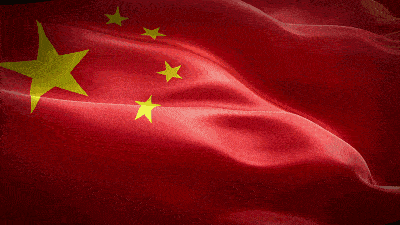 Words can't express my love for you, passion can't repay your love, poetry can't write your praise. I want to adapt to the needs of The Times, a correct understanding of the history and reality of the motherland. We should melt patriotic feelings and the responsibility of rejuvenating the country into our blood, and put patriotic aspirations and the practice of serving the country into action.
Stay true to why we started and keep history in mind. I love my motherland because my belief is firm, our struggle is solid, our oath is resolute. For tomorrow, we will use the energy of life, we will use heroic passion, rushed to the other side of victory and ideal.
Long live the motherland! Happy birthday to the motherland! Me and my country.
According to the holiday arrangement of The State Council and the specific situation of Itokai's production, the National Day holiday arrangement of our company in 2021 is hereby notified as follows:
[Vacation time]
From October 1st to 5th, there will be a holiday for 5 days
Work on October 6th
Warm reminder:
 During National Day if there is any emulsifying machine, homogenizing machine, stainless steel mixing tank, filling machine, and other equipment needs or product-related matters, can be contacted by mail, the staff will respond to work in time!