Just pass the hot sales season. With the increase of orders, especially the increased demand for High Shear Emulsifying Machine, the workshop of YK is pretty busy Before the Spring Festival. To make sure deliver goods in time and meet customers' needs, YK's workshop staff often work overtime. At the same time, YK also spent a huge sum of money to buy new equipments, improving the quality and efficiency of equipment production.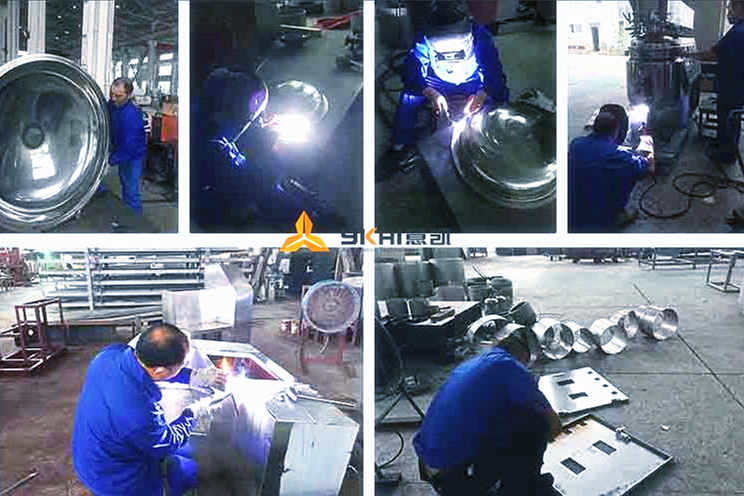 Several sets of Homogenizer Mixer, High Shear Emulsifying Machine, Emulsifying Mixing Tank, Lab Emulsifying Mixer has been finished production. After passing inspection, these machines would be sent to customers from home and abroad. The packing person is packaging the machines carefully. Including equipment hoisting, fixing, inspection, compounding, etc. YK try its best to make sure the best quality of machines and deliver the machines to customers in good condition. We treat every machine seriously.
The High Shear Emulsifying Machine of Indonesia customer, whose model is MF-1300. It has been finished packaging. Transportation vehicles are waiting for delivery in the delivery area.
This set of High Shear Emulsifying Machine would be applied on a cosmetics cream production line. YK completes the order on time, making sure the production start time of customer won't be delayed. And YK wishes our customers making a speedy economic benefit with our machine.
Due to that the machine is pretty large. Our staff devided the machine into several parts, adopting several package cases. In spite of the light rain, we were still very cautious about loading the machines. And we used a forklift to lift the case. Finally, we put the package cases on the transportation vehicles successfully by everyone's joint efforts.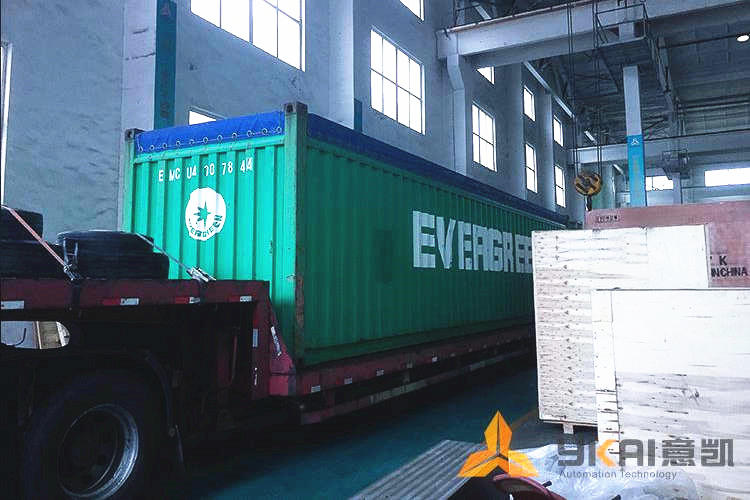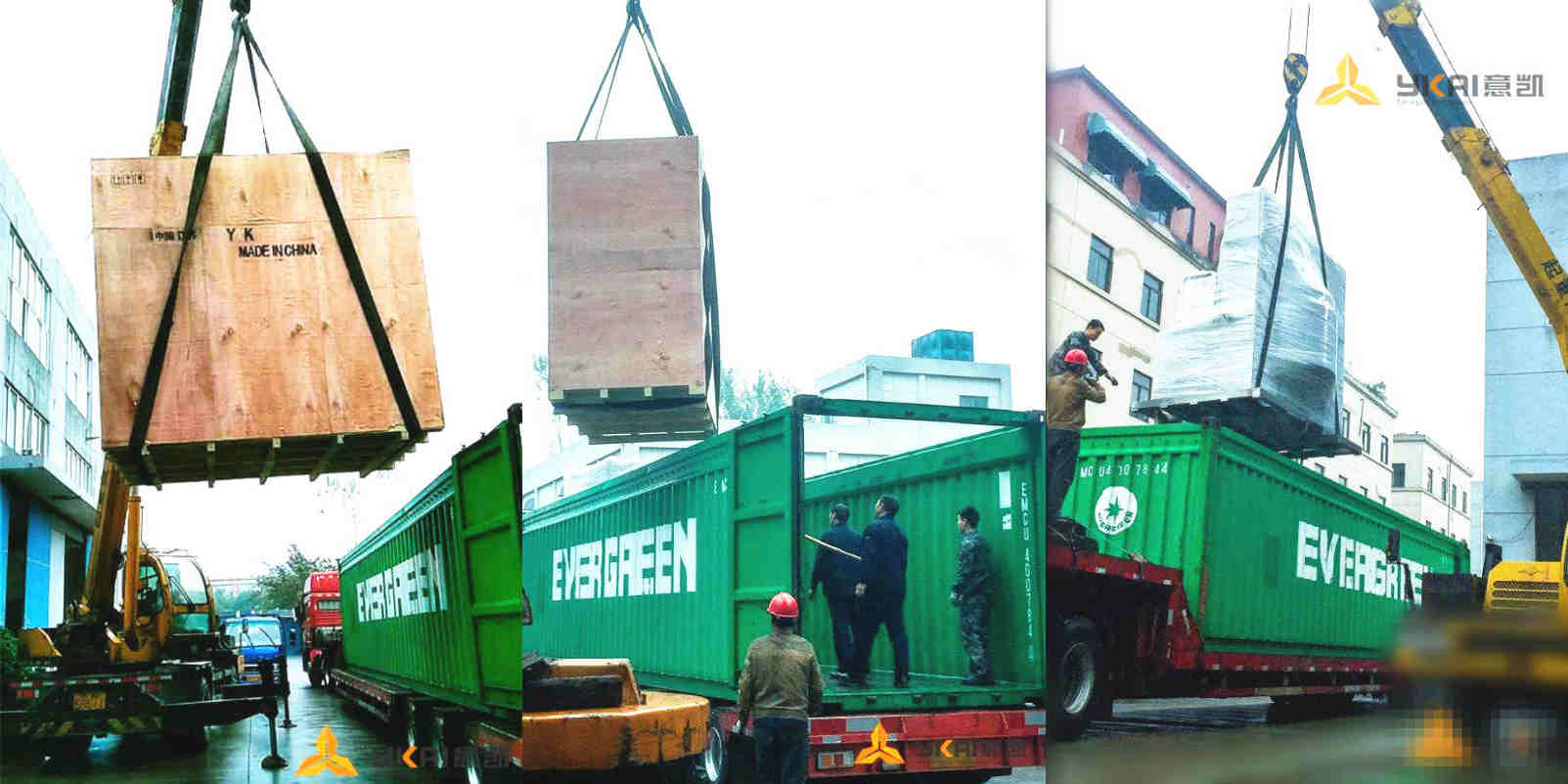 Although the year-end orders are very hurry. We're working overtime to ensure the quality of each machine.
It is precisely because YK always make sure the machines' a series of advantages, like the superior price, stable performance and reliable operation. YK won a good reputation, and Highly praised by customers at home and abroad!