Beijing pharmaceutical company in order to increase investment of science and technology research and development of mixed emulsifying mixer equipment, care about kay ordered two sets of pharmaceutical research and development equipment, including a ZJR – 10 laboratory test emulsifier and a ZJR – 30 pilot emulsifier, used for new drug research and development. Client companies pay  more attention on the research and development for new product new technology, has the strong technical strength, closely tracking the international advanced technology, the development of advanced international and domestic leading biomedical materials andhigh-tech products.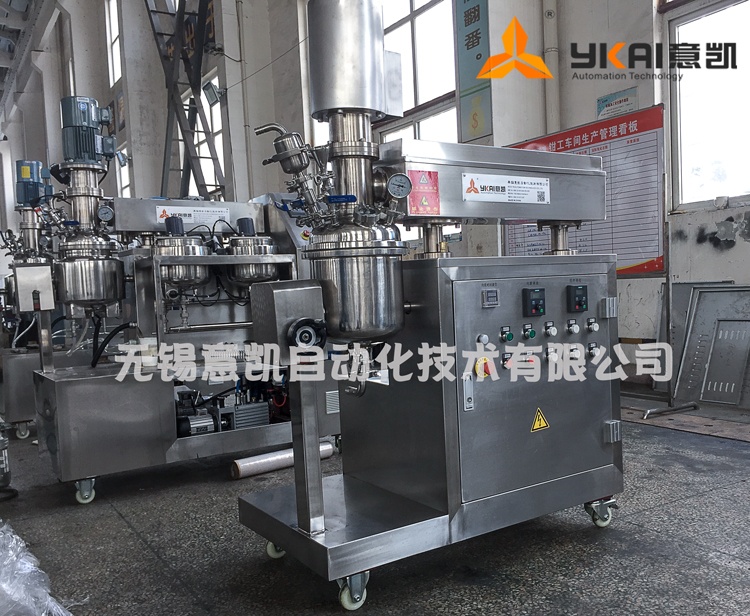 This is a ZJR series pilot emulsifier with a design volume of 30L and custom designed according to customer's requirements.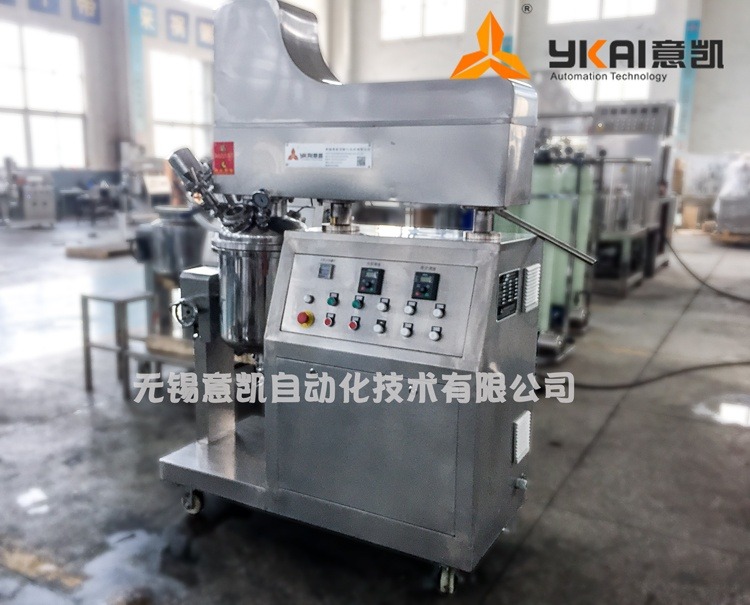 This is the ZJR series 10L pilot emulsifying machine, which is used for the small test dispersed emulsification of the client's medicine.
Small-scale and middle-scale emulsifiers
1.Mixing function
Bidirectional mixing mechanism, or ptfe scraper frame stirring design, can greatly increase the circulation within the cylinder liquid, eddy current and turn, promote the homogeneous material, dispersion, emulsification, no dead Angle mixing achieve 360 degrees, full utilization of the high material.
2.Homogeneous function
The main pot contains the homogenization, and the fixed rotor structure can produce cutting, compression and folding turbulence for the high speed operation of the material, so that the material's exquisite level can reach a high leve.
3.Vacuum function
With the function of vacuum degassing to make the paste more glossy and ductile, the homogenizer can obtain high-quality emulsifying mixing effect under the vacuum condition.
4.Electrical control function
According to the control of the new control or PLC panel, the simple operation can be carried out according to the different processing technology of the material, and the quick and flexible man-machine dialogue can be realized.
5.Lifting functiaon\
Through the control system can control the rise and fall of the pot, simple is very convenient.
6.Heating function
The heating method includes two electric heating or steam heating, capable of heating and cooling the material in a short time and efficiently.
Since the establishment of Wuxi Yikai for 20 years, it has always adhered to the brand development strategy of "winning by quality and operating with integrity". It has established a good reputation among customers at home and abroad, and welcomes new and old customers to visit and exchange!