Recently, YK again and again excited to receive customer orders. The order shipment is back to a climax. It proves again the vitality of YK emulsifying equipment in the market competition. Another hydraulic lift – vacuum high shear emulsifier delivered today. Thank the customers for their support and trust. The quality and service of YK will certainly not let you down.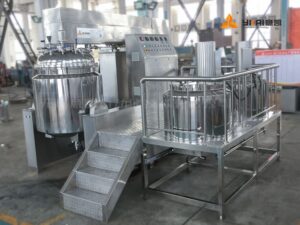 The equipment will be used in the production of cosmetic creams and lotions. The machine is equipped with water and oil pan, platform and hydraulic lifting and turning function, which is convenient for customers to operate. According to the hygienic requirements of the production of cosmetics and the products produced by customers, 304 materials were used to make the products. The main pot is a unique triple – on – uniform stirring by icai. The use of non – corner scraping wall stirring ensures that materials mix evenly and efficiently.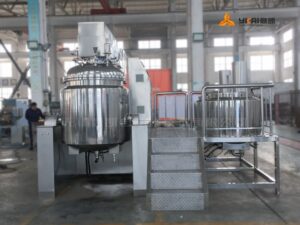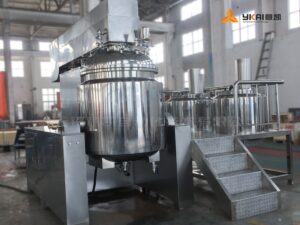 High shear emulsifier has been well received by customers since its launch. At the same time, our company according to different market demand to launch the economic high shear emulsifier. In order to ensure the quality and quantity of the equipment, the company carried out scientific management. The efficiency is greatly improved and all departments cooperate harmoniously. A high – shear emulsifier equipment successfully sent to the home and abroad!