Through the stirring and homogenization of the emulsifying homogenizer, the fermentation and physical and chemical properties of coagulated yogurt (fresh, refrigerated, and frozen/thawed goat milk are used as raw materials) are improved.
Introduction
In this study, fresh, refrigerated (4 days/7°C) and frozen/thawed (1 month/ -18°C) goat milk was used to prepare yogurt. The effects of mixing and homogenization of the emulsifying homogenizer yogurt were evaluated.
The results showed that cold storage increased the fermentation time (> 90 minutes), while the yogurt made from frozen/thawed goat milk was more sensitive to acidification (pH decreased by 50%), and the hardness and cohesiveness decreased (decreased by about 25%) ). The stirring and homogenization of the emulsification homogenizer changes the structure of goat milk, reduces the natural emulsification in the first few hours of fermentation (10-100%), and increases the texture parameters of yogurt.
An overall assessment of the physical process of goat milk before fermentation shows that goat milk after refrigeration and freezing/thawing changes more than fresh goat milk. After 28 days of production, all yogurt samples showed no additional synergy, the number of lactic acid bacteria did not decrease, and the adhesion and hardness did not increase.
Both refrigeration and freezing of goat milk changed the fermentation time, buffering capacity, and texture of yogurt. The stirring and homogenization of the emulsifier made the interaction between fat and protein stronger, thereby improving the texture of yogurt in all samples.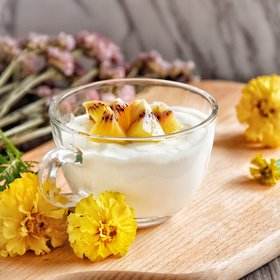 Innovation/application prospects
This research is useful for goat milk producers to improve the quality of yogurt produced, especially the production of yogurt using refrigerated goat milk as raw materials.
Homogeneous emulsification machinery has a significant improvement in the quality of yogurt. According to YeKeey's more than 20 years of industry experience, the emulsifier equipment has comprehensive functions such as homogenization, stirring and defoaming, which are useful for dairy products, food additives, beverages, and sauces. The quality of materials and other products has a significant positive meaning. For more information about food homogenization and emulsification equipment, please contact YeKeey.