The Jiangsu Provincial Department of Industry and Information Technology announced the results of the 2020 Jiangsu Industrial Design Center (Demonstration Park) certification and review 91 centers are recognized as industrial design centers of Jiangsu Province. Congratulations to the emulsifying machine excellent manufacturer-Wuxi YeKeey Automation Technology Co., Ltd. Industrial Design Center, etc. on the list of enterprises!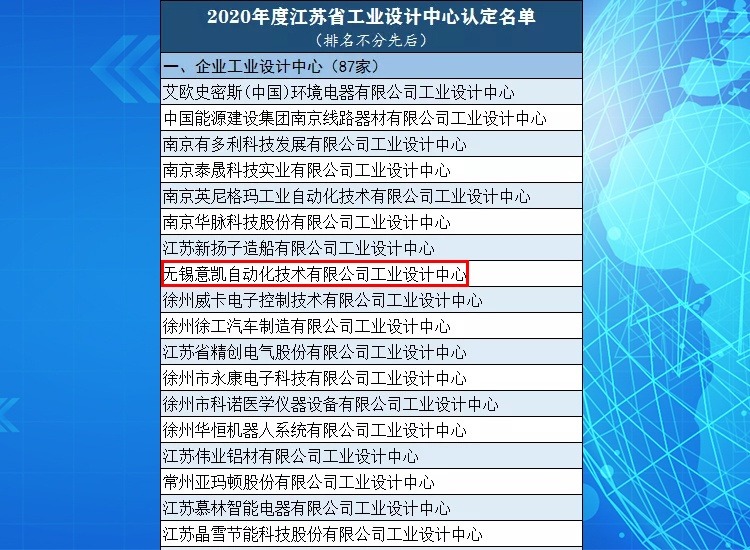 Wuxi YeKeey is one of the leading companies in the domestic emulsification and mixing equipment production industry. The company insists on technological innovation and development, has advanced production equipment, and actively develops emulsification, mixing, homogenization, dispersion, and filling equipment products. According to the industry need to keep pace with the times to develop new products to meet the production needs of the application industry. The company adheres to the international and domestic advanced business management philosophy and domestic leading production technology, and maintain long-term industry-university-research cooperation relations with Jiangnan University and other well-known universities.
Wuxi YeKeey Automation Technology Co., Ltd. was founded in 1998. It is a high-tech enterprise specializing in the design, development, manufacturing, installation, and commissioning of emulsification filling equipment. The company mainly operates emulsifier equipment, homogenizers, stainless steel mixing tanks, filling machinery and equipment. It has successfully developed industry and international-level vacuum emulsifier equipment: ZJR vacuum homogenizer emulsifier, "MIXCORE" new recycling uniform high-quality vacuum emulsifier, homogeneous emulsifier under SP external circulation, MF multivariate customized stainless steel mixing tank, aseptic emulsifier, and various emulsifying and mixing peripheral equipment, and obtained pressure vessel production license in 2019. The products sell well at home and abroad, and are exported to Europe, America, Southeast Asia, and other places. The company has obtained more than 50 national invention and utility model patents, and successively won the "CCTV Quality Column Emulsifier Manufacturer Listed Enterprise", "Jiangsu Province Top 20 Enterprise in Fine Chemical Equipment Manufacturing Industry", Jiangsu Province Advanced Technology Innovation Management" "Excellent Enterprise", "Jiangsu Key Recommended Enterprise", "Jiangsu Province Quality Product", "Jiangsu Province Science and Technology Small and Medium-sized Enterprise Certificate", "Jiangsu Province Quality Civilized Integrity AAA Excellent Brand Enterprise", "High-tech Products", "National High-tech Products" Enterprise" and many other honorary titles.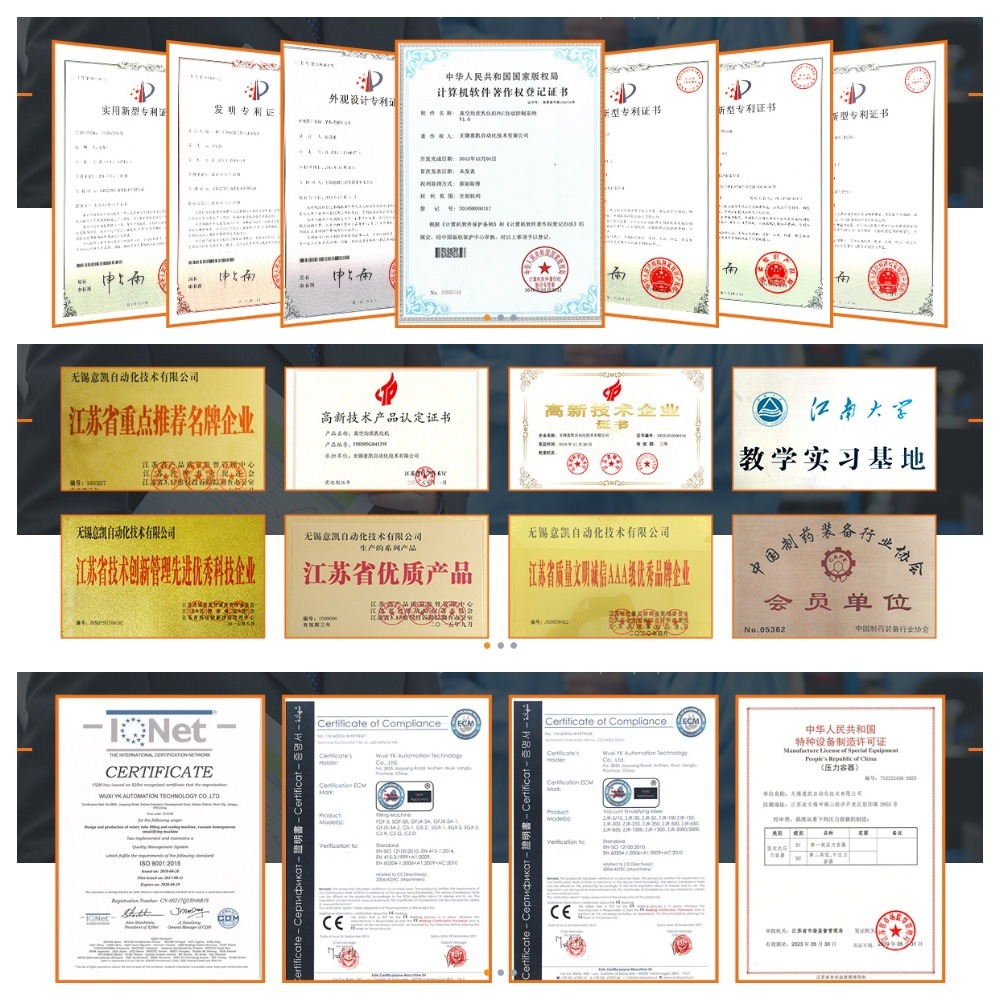 In the face of fierce market competition, Wuxi YeKeey Automation Technology Co., Ltd. insists on continuous innovation and development, pays attention to technology development and application, and continuously improves the competitiveness of the company's products to achieve a virtuous cycle of development of the company!