As the cosmetics consumer market expands, it is more important to improve the efficiency of cosmetics production lines. This has higher requirements for cosmetics production equipment. As a cosmetics production equipment manufacturer, YeKeey ZJR vacuum emulsifying mixer is a complete set of cosmetic production equipment with the functions of dispersing, shearing, homogenizing, stirring, mixing, emulsifying, etc., which can significantly improve the production efficiency of cosmetics production.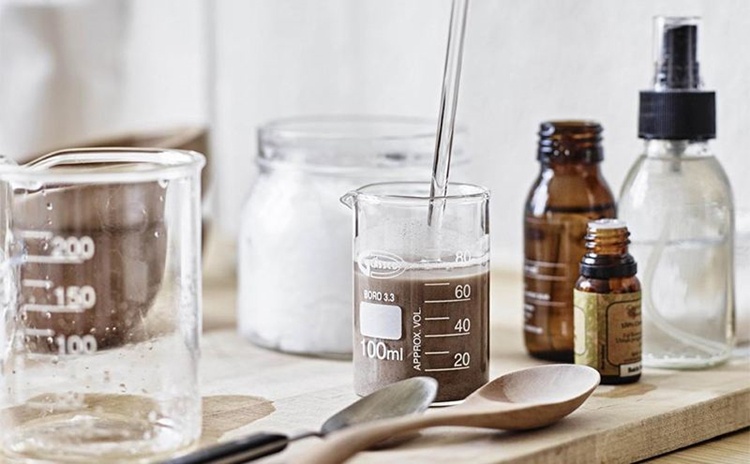 Let's follow YeKeey to explore the secret of how to improve the efficiency of the cosmetics production line!
This also starts with the working process of the ZJR vacuum homogeneous emulsifier. The active process of the ZJR vacuum homogeneous emulsifier includes 6 stages, which are material pretreatment, vacuum suction, heating, homogeneous stirring, vacuum defoaming, and discharge.
1. Material pretreatment
The material is preliminarily dispersed and mixed in the pretreatment tank through heating, stirring, and high-speed dispersion.
2. Vacuum suction
The vacuum pump forms the negative pressure, and the pretreated material is sucked into the emulsification tank to reduce material waste.
3. Heating
The interlayer electric heating method is adopted, and the temperature is controlled by PID, so that the heating is rapid and the temperature control is precise.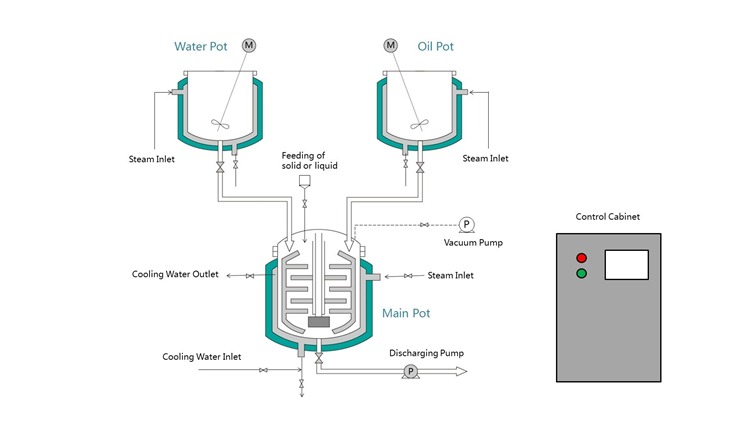 4. Homogeneous mixing
Homogeneous mixing, the core link of mixing materials is the mechanical energy provided by the high-speed rotating high shear stator rotor system and the scraping mixing system so that the coarse droplets in the material are deformed and broken, and the diameter is continuously reduced, and finally, uniform emulsification is completed.
5. Vacuum degassing
The emulsification tank is in a vacuum state, which can quickly extract the air generated during the processing to prevent air pollution or oxidized materials, and make the materials meet the aseptic requirements.
6. Convenient discharge
The lid of the emulsification tank can be lifted, the emulsification tank is automatically dumped and reset, and the discharge can also be made through the bottom discharge valve, making the discharge more convenient.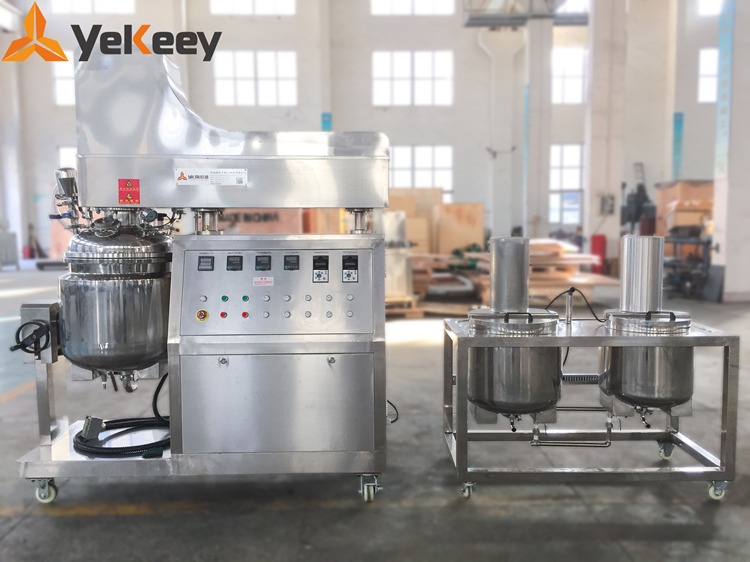 Features of vacuum emulsifying mixer
The air bubble content of the emulsified body can be reduced to a minimum, and the surface smoothness of the emulsified body can be increased.
As the stirring and emulsification are carried out in a vacuum state, the materials will no longer be lost due to evaporation, and the contact between the emulsified body and the air is reduced and avoided, the contamination of the product by bacteria is reduced, and the product will not be deteriorated due to oxidation.
Under vacuum conditions, the stirrer's speed is accelerated, improving the emulsification efficiency.
After understanding the working process and features of the cosmetics vacuum homogeneous emulsifier, you must be able to realize that the use of the vacuum emulsifying machine can play a great role in improving the efficiency of the cosmetics production line. Of course, these 6 steps are a standard process. According to the characteristics of materials, YeKeey can also provide customers with non-standard customized solutions to match different needs. If you have equipment needs, please contact YeKeey!