Recently, a well-known food group company consulted us about the fifth-generation laboratory emulsifier equipment. It is understood that the client company will plan to build a food factory covering an area of 12,000 square meters for the production of dumplings, wontons, noodles, buns, pies, glutinous rice balls, balls, and other products. In the plan to build the food factory, the client company will invest a huge amount of money to establish a special product research and development laboratory that meets national standards. The laboratory covers an area of more than 500 square meters. It is mainly used for product customization requirements of OEM cooperation customers. The customer has equipped the laboratory with a variety of advanced equipment such as thickeners, centrifuges, vacuum, and dough mixers, and also needs to purchase a laboratory emulsifying mixer for the research and development of new products.
The fifth-generation laboratory emulsifier from YeKeey is widely used in the food research and development industry. It can be used in the experimental research and development process operations of the dispersion, mixing, homogenization, and refinement of food sauces, fillings, flavors and auxiliary materials, condiments, additives, and other products. The equipment has complete functions, flexible modular operation, high efficiency, and can simulate industrial production. Through various understandings, the customer finally chose Yekeey's fifth-generation laboratory emulsifying mixer for the research and development of new products in the food laboratory.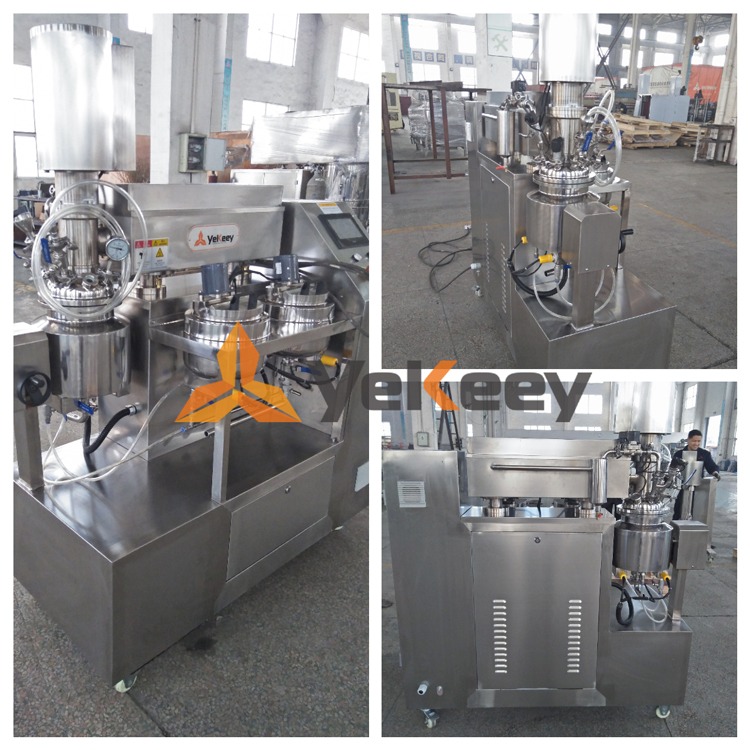 The fifth-generation laboratory vacuum emulsifier is a laboratory mixer with complete functions and advanced technology. A special vacuum system is adopted, which can realize automatic operation. The parts in contact with materials are made of high-quality stainless steel 316L. It has the new research and development technology of YeKeey-6000rpm high-efficiency stator and rotor system and YeKeey's patented mixing system. The characteristics of the material, the choice of stator and rotor systems of different structures, to achieve a better material effect!