What kind of emulsifying machine should the pharmaceutical industry choose to make ointment, cream and gel? Today, let's take a look at what high shear emulsifying machines are used by over 2000 pharmaceutical companies?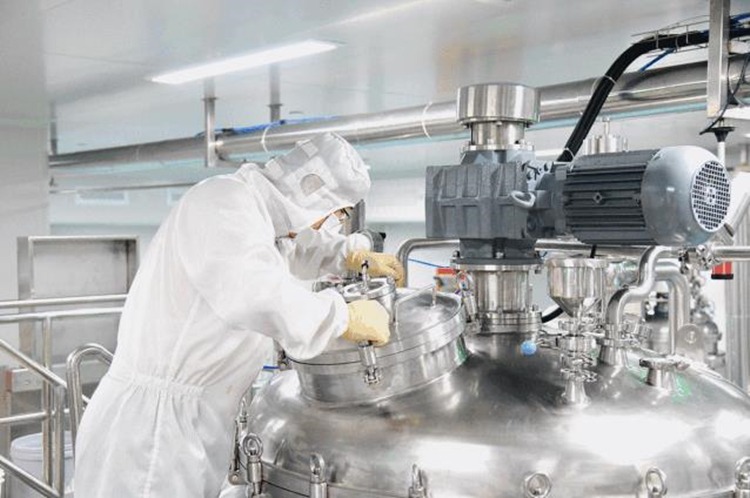 This is the vacuum emulsifier that many pharmaceutical companies now use in the emulsification process. This ZJR vacuum emulsifying machine is designed and manufactured in strict accordance with the hygienic or aseptic standards in the production process of pharmaceutical emulsions such as ointment and cream.
Emulsifying Machine System
The entire emulsifying machine system includes the main emulsification pot, auxiliary water and oil pot, lifting system, dumping system, online cleaning (CIP), online sterilization (SIP) and other devices. In addition, for the convenience of recording and tracking, the entire production process can be automated and controlled. A fully functional emulsification system can concentrate all process steps in the mixing process on one machine.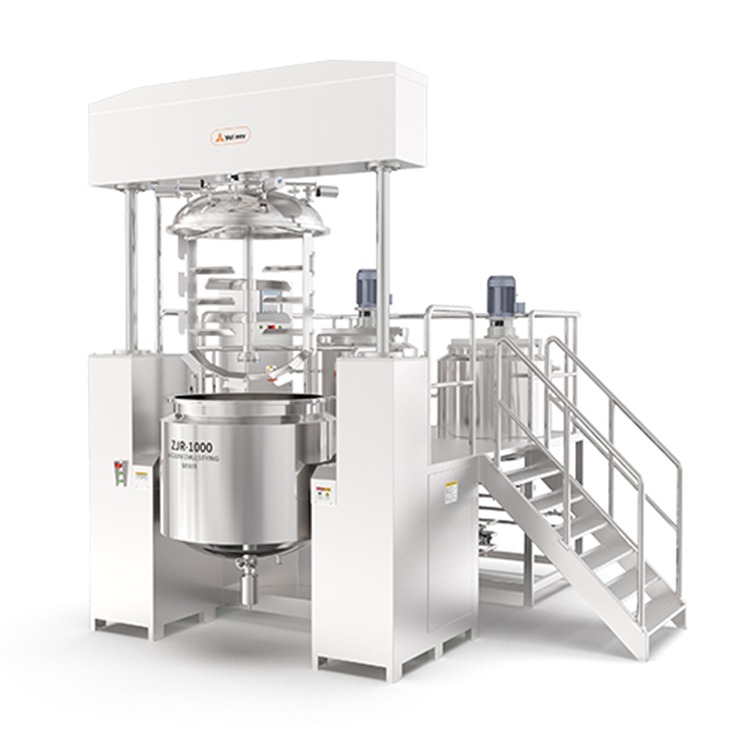 ZJR Emulsifying Machine
Why does the product produced by ZJR emulsifying machine have good emulsification effect? Mainly thanks to its core component – the high shear stator rotor system. For example, the two phases are immiscible in the initial stage of producing an oil-in-water emulsion product. The key to this process is to generate sufficient shear force in the rotor stator system. In the emulsification system of ZJR emulsifying machine, the two immiscible phase states will first transform into a dispersed state with coarser particle size and preliminary emulsification under the action of counter rotating wall stirring, and then transform into a finer and more uniform emulsion under the strong shear force of the high speed homogenizer.
Due to the significant impact of the defoaming process on the accuracy and productivity of downstream filling, a high level of vacuum can be applied at the end of processing to ensure the elimination of bubbles and produce smooth, shiny, and stable products.
Not only that, the ZJR emulsifying machine also provides customized services for each customer, enabling the system to better save investment costs, occupy space, and cleaning time, and simplify the entire production process.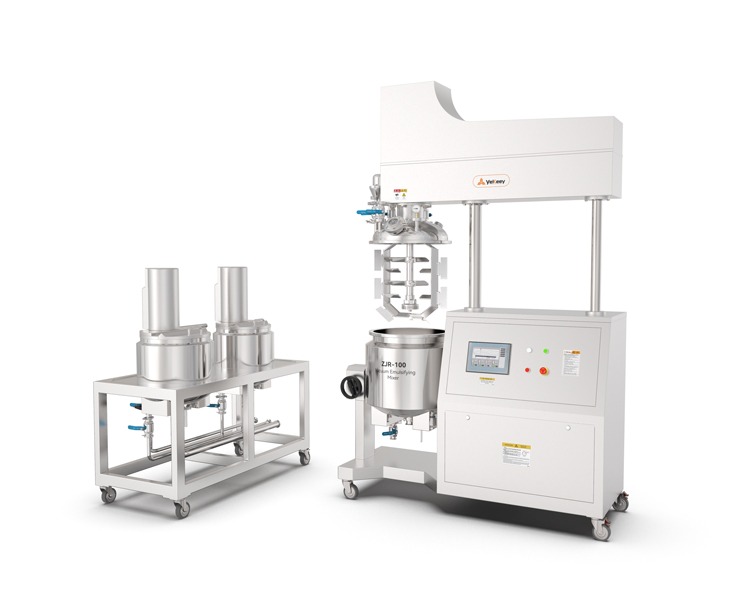 YeKeey
Wuxi YeKeey Automation Technology Co., Ltd. is a high-tech enterprise specializing in the design and manufacturing of emulsifying machines, homogenizers, and various types of stainless steel mixing tanks. It currently has 52 patent authorizations and two software copyrights. A 100000 level purification laboratory can provide free testing and operation training services for everyone. We have a high level team in the field of deep plowing fluid homogenization, emulsification, dispersion, mixing and other mixing equipment, providing non-standard customization from a single machine to a complete production system.
Continuously integrating advanced mixing and stirring technology, adhering to innovation, and providing customers with high value added products. Serve in fields such as energy, chemical, food, biomedicine, etc. Customize equipment design according to customer processes and needs. Perfect customer docking process and strict quality control are committed to promoting industry reform and creating more value! If you have any further questions about our emulsifying machine equipment, please feel free to contact our sales engineer at any time, who can provide you with personalized technical solutions.