Recently, YK hosted a food industry customer who wanted to produce mayonnaise. This customer came from Dalian a few days ago. Before coming to our company, he ran several companies, in his own words. That is to say, "the west wind is blowing cold and the hustle and bustle, the line is not rushing for a while," "the rushing to the king, the road is a thousand miles away," and the result is still empty. Later, the customer heard about YK. By contacting, our staff used the ZJR series vacuum emulsifier to test the machine.
In general, in addition to egg yolk, sugar, vinegar and other raw materials, the mayonnaise process also has an emulsifier such as xanthan gum. However, this customer's mayonnaise does not contain emulsifier-based materials. When consulting other manufacturers before, the emulsification effect could not meet the customer's requirements. After several twists and turns, the customer found YK. In order to avoid the customer's disappointment, let the customer first send us the materials, first test. After seeing the video we took, the customer finally decided to go to the factory to have a look.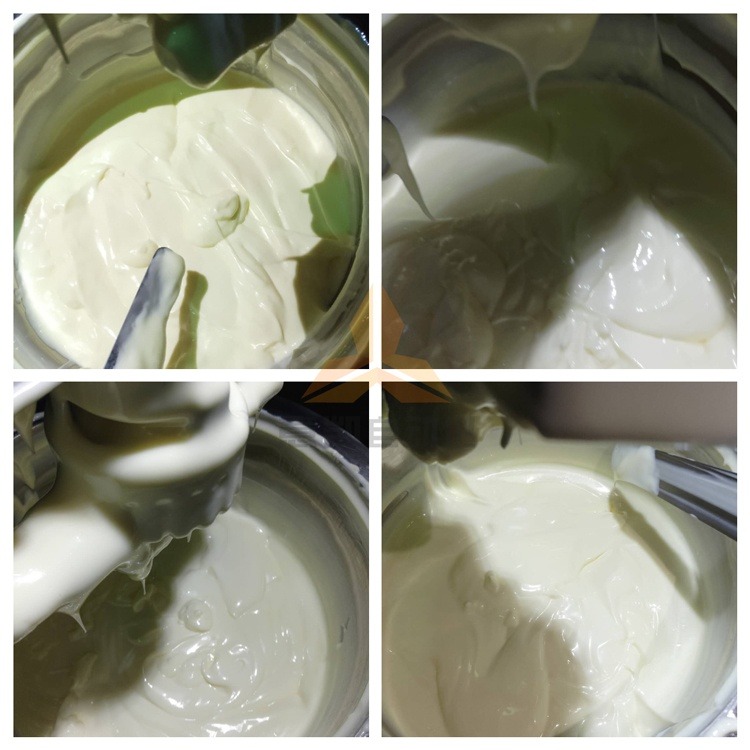 After the customer's on-site test, the customer was satisfied with the homogenization emulsification effect of our vacuum emulsifier. The uniformity of the equipment is in place, and the speed and the like are quite satisfactory. The final customer paid a deposit and waited for the equipment to ship. Later, the salesperson chatted with the customer. The customer has a lot of emotions. Fortunately, he met YK and successfully overcome the technical problems. Because this material is more popular, it will bear other risks after the change. The customer is also very humorous to say that after buying YK's vacuum homogenizing emulsifier, sleep is practical.