While the vacuum double planetary mixer arrive the customer's factory. YK after-sales department arranged for a set of installation staffs. And go to the customer's company to provide the installation and debugging service. After installation, our technician help to test material debugging. YK technical team trained the operation method to the customer carefully during the debugging process.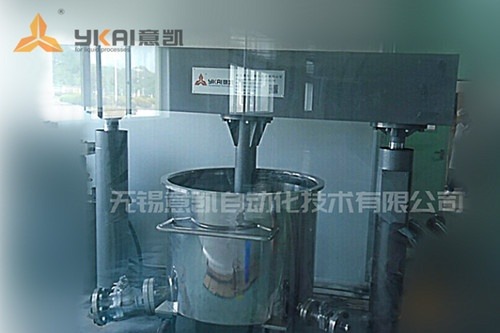 Vacuum double planetary mixer is a kind of unique design, original high viscous dead mixture mixing equipment. It's suitable for multi-component, solid – liquid phase, liquid – liquid phase materials homogeneous mixing, polymerization, sulfide, sulfonated, dispersion, dissolution, tempering process. Commonly used in the production of silicone sealant, silicone structural adhesive, neuter glass glue, neutral mouldproof, neutral weather resistance rubber, vulcanized silicone rubber, liquid silicone, cell size, etc.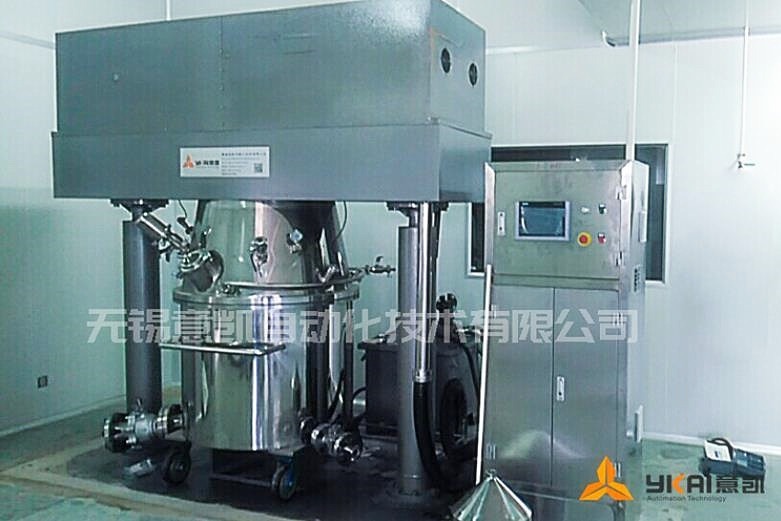 Double planetary mixer kettle body's low speed mixer with high speed disperser in different rotating speed of the complex, the rotation movement. It makes the material in the kettle body do complex motion, and subjected to intense and cut and rub. At the same time, the scraper in the equipment will be rotated by the shaft of the vessel. And the material will be glued to the wall to participate in the mixing, making the stirring effect more desirable.This kind of low speed mixing and high speed dispersion is more effective in improving mixing effect and production efficiency.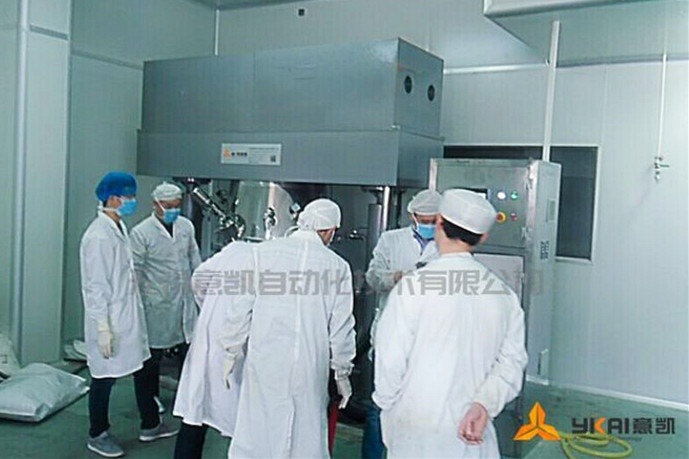 Thanks for customer's choice and trusts ! Vacuum double planetary mixer installation and commissioning work successfully completed. The machine is in the normal operation at the customer factory, and start to create value for customers ! YK vacuum double planetary mixer has superior mechanical properties.There were a lot of successful cases in the past. They are widely used in paints, pharmaceuticals, cosmetics, sealant, pastes, emulsion, battery, aerospace, new materials and other industries. YK has a high reputation as double planetary mixer manufacturers !