In the emulsification system, there are common water-in-oil emulsification and oil-in-water emulsification systems. Water-in-oil systems can generally be prepared by emulsifying machines and other equipment,including cold blending and hot blending, one-pot, intermittent, and continuous processes.
Cold matching
The cold blending efficiency is high, the energy consumption is small, the continuous production cost is low, and the time-consuming is low, suitable for low or medium viscosity. If the oil phase is heated and then cooled, if it is opaque or turbid, it is heated and then cooled. After being homogenized by an emulsifier at room temperature for a period of time, pump into the water phase. If the oil phase is heated and dissolved in the oil phase tank of the emulsifier and remains clear and clear after cooling to room temperature, the water phase can be directly pumped in to the main emulsification tank for emulsification and homogenization and cooling at the same time after heating.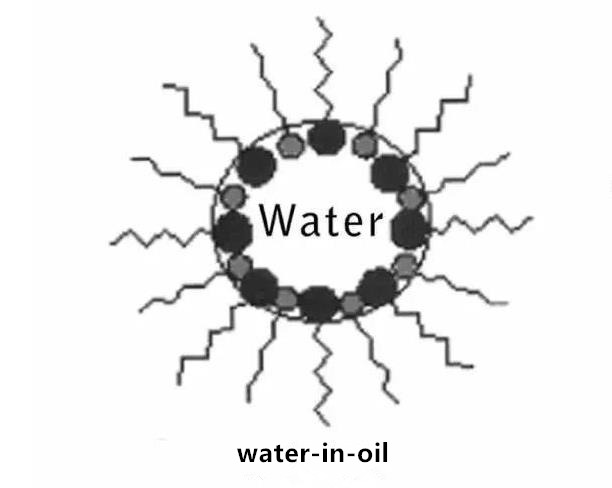 Hot matching
The hot matching method is suitable for systems with higher viscosity and more stringent stability requirements. The hot blending method requires more than two homogenizations. At a high temperature, the strength is low and then high. Another time at room temperature.
It is common to divide the water phase into three parts and pump it into the main emulsification tank. Pump one-third of the water phase for the first time, then turn on the vacuum emulsifier under high-speed stirring, mix for 2 to 5 minutes, and then pump it into another one-third of the water phase, after connecting, turn on the vacuum emulsifier and mix for 2 to 5 minutes at high speed, then pump in the remaining materials, after stirring for 5 to 10 minutes, turn on the medium speed homogenization of the homogeneous emulsifier, etc. After the materials are fully homogenized and emulsified, the homogeneity strength is gradually increased.
Heat the oil phase to 80 degrees, keep the vacuum, homogenize for a few minutes, stir and pump 1/3 of the water phase, then pause the water intake, stir for 3 to 4 minutes and then pump the rest of the water phase. Pass through the vacuum homogenization emulsifier at 75~80°C for 6~15 minutes, then stir and cool at high speed. Temperature-sensitive raw materials can be added at 40°C. Maintain the vacuum and homogenize again. It is also the same as the medium-strength homogenization first. Taking full consideration of the homogeneity of emulsification, the emulsification strength and emulsification time should be appropriately increased.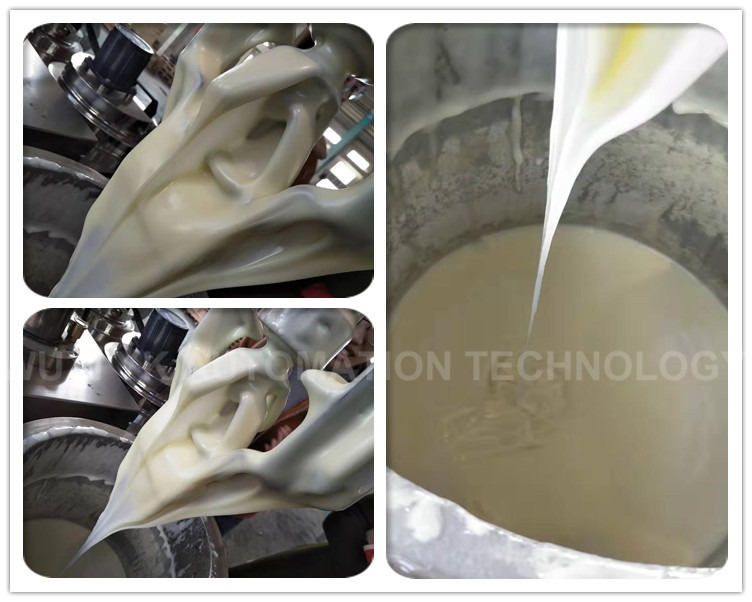 The above is a brief description of the process of the water-in-oil emulsification system. If there is a vacuum homogenizing emulsifier and other related equipment for oil-in-water or water-in-oil emulsification, please contact YeKeey for consultation!