As everyone knows, we must do a good job of personal protection when we go out. Therefore, the disposable disinfectant gel has become an indispensable personal protection tool when we go out. So do you know what equipment is used to produce the disposable disinfectant gel? The following editor will introduce the equipment produced by Yekeey for the production of disposable disinfection gel — SPA series bottom homogenizing external circulation vacuum emulsifying mixer.
The emulsifying mixer unit of SPA series is divided into emulsifying tank and control cabinet. The emulsifying tank is composed of a tank body, a two-way mixing system, a bottom homogenizer, and a vacuum system.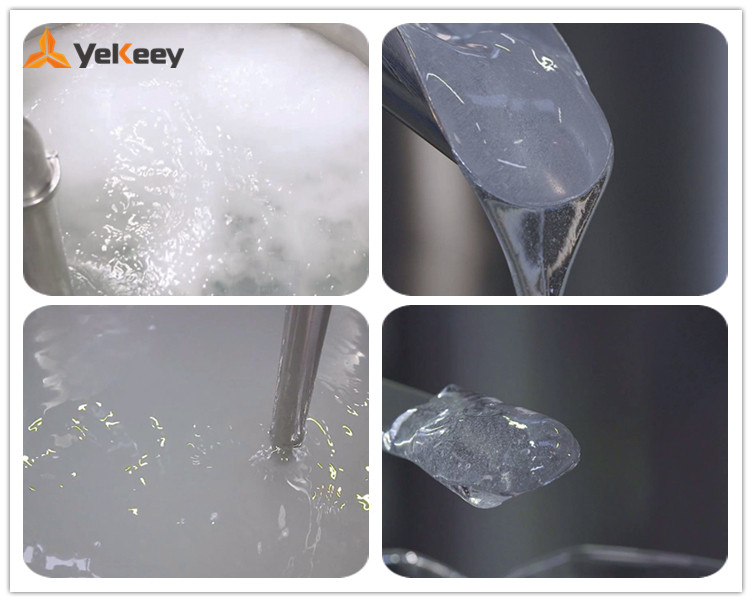 Working Principle
The material is fed into the main boiler by the rotor pump through the conveying pipeline.
The material continuously produces new interfaces through the scraper stirred in the pot, and then cuts, compresses, and folds the material mixing through the two-way agitator and flow down to the homogenizer below the pot body, and then through the strong shearing, impact, turbulence and other processes generated between the high-speed rotating rotor and the stator, the material is cut in the shearing gap. It can be returned to the tank through the pipeline and repeatedly cut and quickly broken into particles of 200nm~2μm. The micronization, emulsification, mixing and dispersion of materials can be completed in a short time. Because the homogenizer is in a vacuum state, the air bubbles generated when the materials are stirring in the process are pumped away in time. After the mixing, the materials in the pot are input into the storage tank by the rotor pump through the pipeline.
The heating temperature of the stirring pot is set and adjusted by the temperature controller on the control panel; the stirring system and the bottom homogenizer can be used separately; they can also be used at the same time; the length of the stirring time is controlled by the user according to the properties of the materials. After the work is completed, the cleaning ball valve can be opened to clean the pot.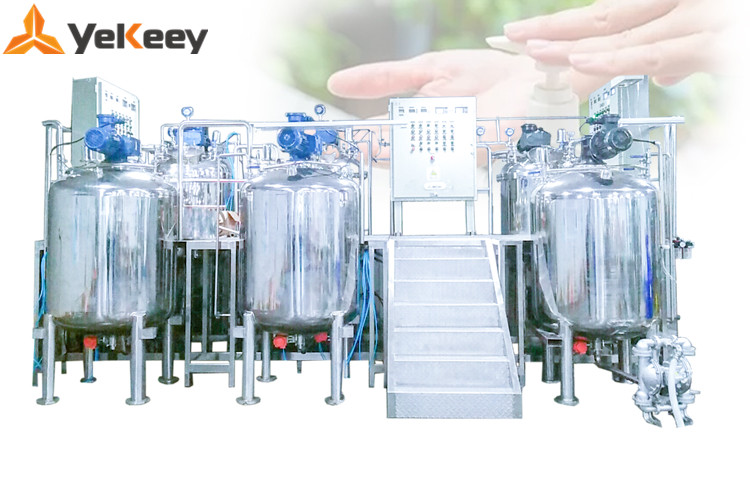 The above is the introduction to the bottom homogenizing vacuum emulsifying mixer of the SPA series. If you need to know more or purchase the production equipment of disposable disinfection gel, you are welcome to consult our sales at any time.