There is an old Chinese saying: "Ten years of trees, a hundred years of people"! The concept of the importance of education has been deeply rooted in people's hearts since ancient times. The theory comes from practice, and the combination of theory and practice is also widely used in modern teaching. With the rapid advancement of science and technology, some advanced high-tech teaching equipment has been introduced into the school's teaching practice. YeKeey's laboratory emulsifier, homogenizer, filling machine, and a complete set of small cosmetic production line equipment are widely used in the teaching of many well-known universities at home and abroad.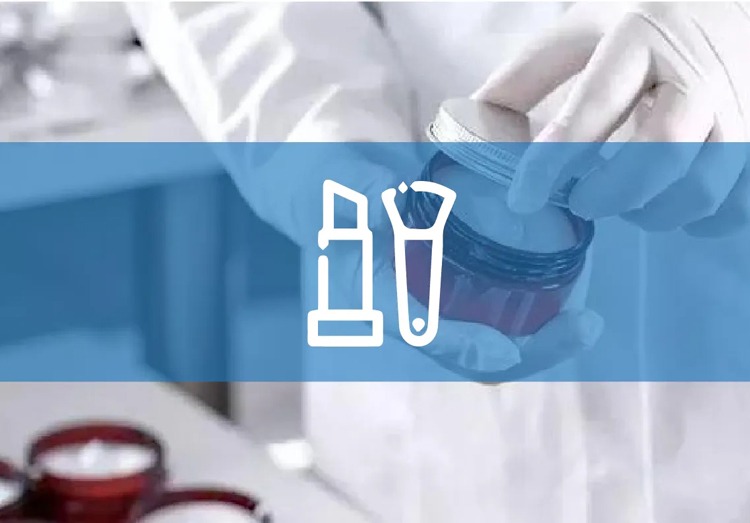 A Customer Inquiry Cosmetic Production Line Equipment for Teaching
Recently, an intermediary customer found YeKeey through the Internet in order to help a well-known university purchase cosmetic production line equipment for teaching. He asked us about a small cosmetic production line equipment. Customers said that they saw that our cosmetic production line equipment was applied in the domestic first-class Peking University, and felt that YeKeey had sufficient experience in the production and teaching equipment of cosmetics in colleges and universities. So I contacted YeKeey.
Indeed, as the customer said, the cooperation between YeKeey and universities has a long history. So far, our emulsifying mixers, filling machines, and other equipment have been used in China's Peking University, Nankai University, China Medical University, Jiangnan University… At the same time, It is also used in many foreign universities, such as the National University of Malaysia, a university in Sydney, and some research institutes.
The client's end client is a higher education institution. They need a small laboratory capacity, they need to show the actual production process to the students, not the factory, so there is no need for large-scale cosmetic production line equipment.
The teaching cosmetic production line and pharmaceutical preparation production line produced by YeKeey are widely used in many universities and research institutes at home and abroad. The performance and quality of this equipment are consistent with those used in R&D or small-scale production by cosmetic, pharmaceutical, and other manufacturers. Therefore, for students in colleges and universities, the craft experience gained through equipment in the school is very practical to society. It can be helpful in future work.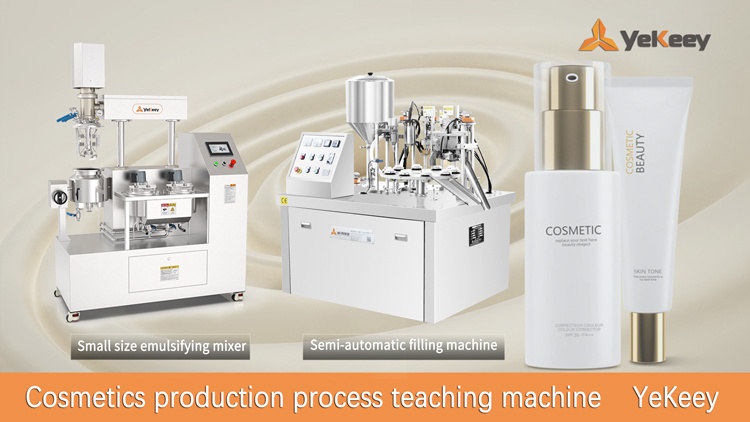 Yekeey Laboratory Emulsifying Machine
YeKeey's cosmetic production equipment fully meets the current mainstream cosmetic technology. After receiving the customer's request, we recommended the cosmetic production line equipment including the laboratory emulsifying machine and filling and sealing machine to the customer. Due to the powerful functional integration of the laboratory emulsifier, the heating, cooling, dispersion, homogenization, stirring and emulsification processes of all cosmetics mixing and stirring treatments can be completed in one machine in the laboratory emulsifier, and then enter the filling process.
In the filling process, we have a variety of filling machines with different degrees of automation, such as manual single filling machines, which can flexibly fill products of different specifications and packaging containers. In the cosmetics industry, the tube filling and sealing machines of various materials are often used, which are fully automatic, semi-automatic, with or without heating, and have complete specifications.
With the development of emulsification technology, various new technologies are continuously applied to emulsifier equipment. As mature emulsification equipment, the YeKeey ZJR series emulsifying mixer is more and more used in cosmetics, daily chemical, pharmaceutical, and other industries. The continuous upgrading of emulsification equipment promotes the progress and development of these application industries! Feel free to contact YeKeey.