The ZJR series emulsifying mixer designed and developed based on German technology has a mature stable and reliable performance. It improves the development level of high-end cosmetics and is a key equipment for pharmaceutical production. The emulsifying mixer has rapid homogenization, heating and cooling, and vacuum degassing and other functions, with good emulsifying effect, good hygienic conditions, high thermal efficiency, stable operation, reliable electrical control, easy operation and maintenance, low labor intensity. Used in China, it can completely replace imported equipment. It is an ideal equipment for the production of creams, lotions, gels and other products. It can be used in medicine, food and related products, and fine chemical production of high-viscosity materials. ZJR's laboratory equipment has become a star product in the eyes of customers, selling well in many domestic and foreign technology research and development and university institutions.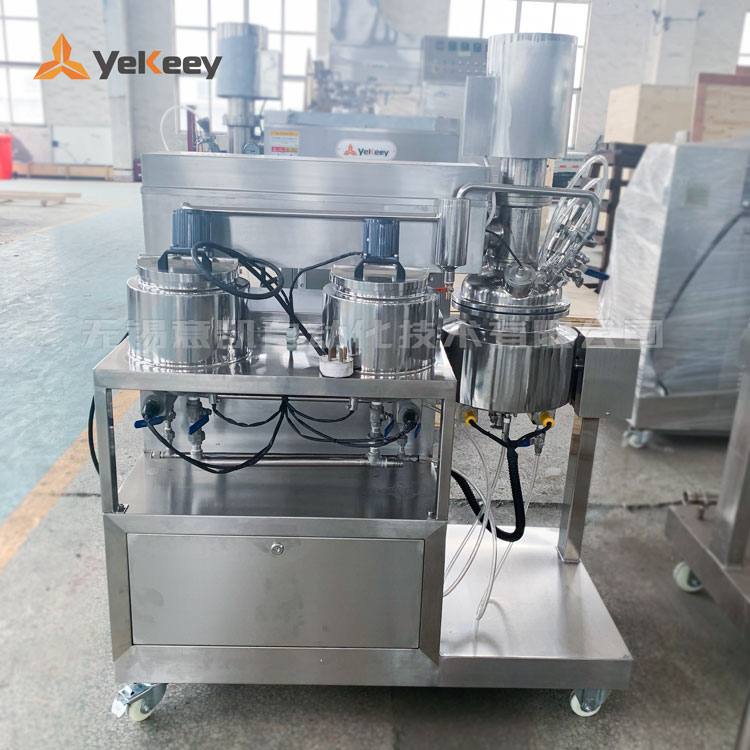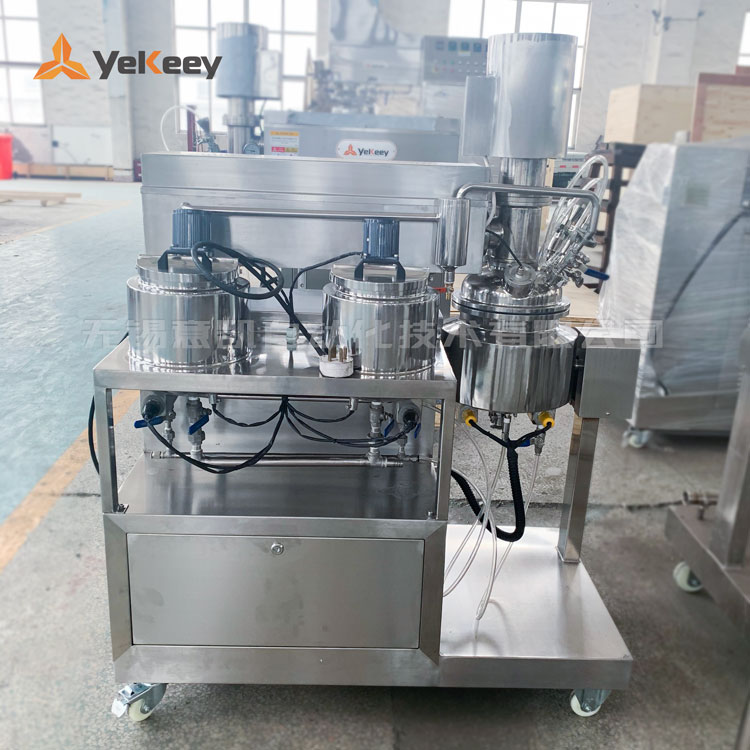 This laboratory vacuum homogenizing emulsifier is a complete system that can integrate multiple functions of powder mixing, dispersion, homogenizing, emulsifying, and has a modern electrical control system.
  Since the lid of the main emulsifying tank at the core of the laboratory emulsifying mixer can be automatically raised and lowered, the pot body can be poured manually, which is very convenient for operation and cleaning in research and development. The main emulsifying kettle consists of a high-speed high shear mixer, a counter-rotating central agitator, and a scraper. The central mixer and scraper are all installed from the top of the lid. The structure of premixer for the oil-phase and water-phase is exactly the same. The top of the lid is equipped with a high-speed stirrer to help dissolve the ingredients. Some customers may omit the oil-phase and water-phase pans and only keep the main emulsifying tank. This is also possible, our machines can be customized according to customers' requirements. For more information about laboratory emulsifying mixer, please contact Yekeey at any time!