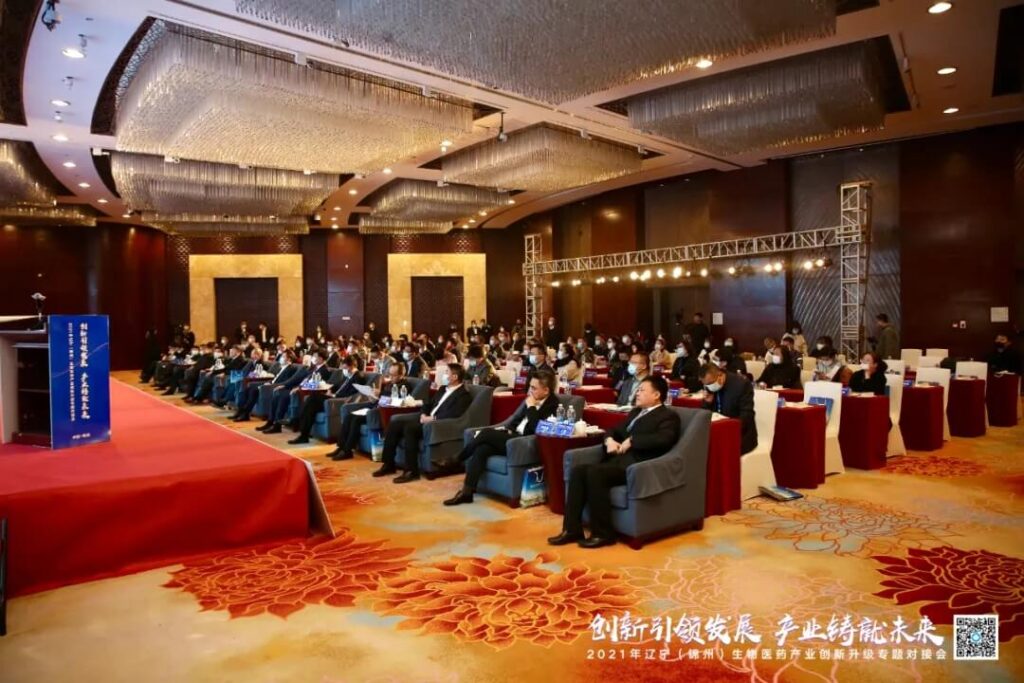 At 9:00, October 25, 2021, under the guidance of the Liaoning Provincial Department of Science and Technology, Jinzhou Municipal People's Government, and hosted by the Jinzhou High-tech Zone Management Committee and Jinzhou Municipal Science and Technology Bureau, "Innovation Leads Development Industry Creates the Future" in 2021 Liaoning (Jinzhou) Biopharmaceutical industry innovation and upgrading thematic matchmaking meeting was held in Jinzhou High-tech Zone. Academicians, government leaders, academic experts, business elites, and media from all walks of life gathered at the event to participate in the grand event. Pharmaceutical emulsification mixer manufacturer Wuxi YeKeey participated in this event as an outstanding representative of a biopharmaceutical machinery and equipment company.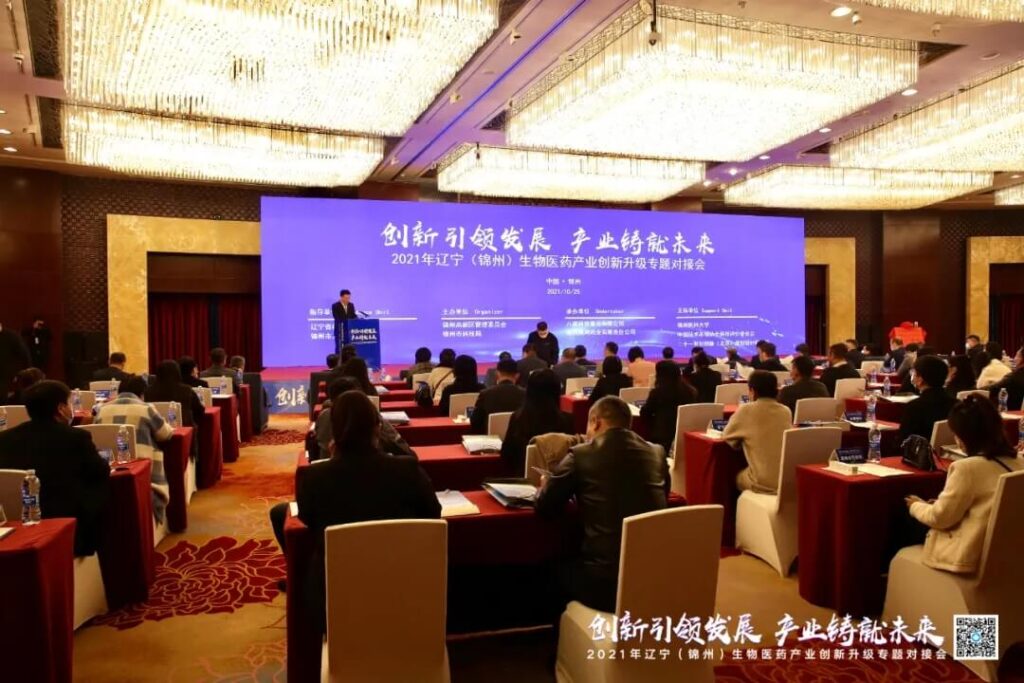 Academician of the Chinese Academy of Engineering Yu Mengsun, Deputy Secretary of Jinzhou Municipal Committee and Acting Mayor Wang Xinyu, Deputy Mayor of Jinzhou Municipal Government Yang Lin, Liaoning Provincial Department of Science and Technology Second Inspector Zhang Gang, Liaoning Provincial Department of Science and Technology High-tech Zone Director Song Xingkui, President of Jinzhou Medical University Ding Weiguang, Secretary of the Party Working Committee of Jinzhou High-tech Zone and Second Inspector Miao Zhengge, Director of Jinzhou Science and Technology Bureau Zhu Xudong, Yangtze River Scholar Distinguished Professor of the Ministry of Education, Zhang Yu, Dean of the Institute of Life Sciences of Jinzhou Medical University, Science and Technology Evaluation Committee of China Technology Market Association Director Zhang Zhaoxi, Dean of the 21st Century Innovation (Beijing) Planning and Design Institute Wang Shitao, Vice President of Zhubajie.com Xiang Dong, General Manager of Bajie Technology Wu Qianjun and other leading guests attended, Aohong Pharmaceutical, Guizhou Weikes Medical Group , Wuxi YeKeey Automation Technology Co., Ltd., Eber Sandi Printing Technology (Chongqing) Co., Ltd., Wuxi Keshang Biotechnology Co., Ltd. and other representatives from more than 60 enterprises from inside and outside the province, as well as leaders of relevant municipal departments and responsible for various parks in the city People participated in this event, and 190,800 people watched the live broadcast online. Wang Yan, Director of the Management Committee of Jinzhou High-tech Zone, presided over.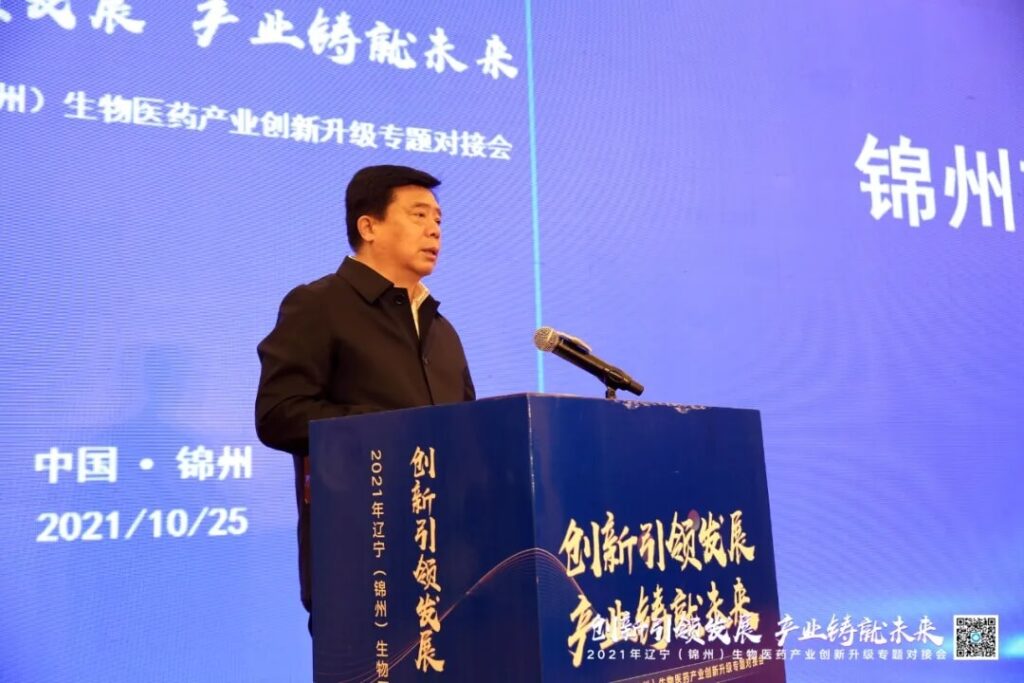 It is worth mentioning that at the conference site, we saw the disposable hand sanitizer disinfection gel product prepared by the organizer for everyone. A closer look shows that this product is from our old customer in Jinzhou which has cooperated with YeKeey. The last cooperation with this old Pharmaceutical customer was in 2019. At that time, the customer purchased ointment production line equipment such as water treatment, vacuum homogenizing emulsifier, filling and sealing machine. Among them, the vacuum emulsifier is mainly used for the processing link of emulsification and stirring in the production of ointment products.
This batch of ointment production line equipment was completed at the end of July 2019 and shipped to the customer's production workshop. Installation and commissioning services were also arranged immediately after the equipment arrived and successfully completed. However, with the outbreak of the epidemic, this batch of equipment adjusted its production products. Due to the shortage of protective products on the market, the customer temporarily changed this ointment production line to a hand sanitizer gel production line. YeKeey provided customers with technical transformation services for the production line, which was then put into production smoothly. The disinfectant hand sanitizer gel products seen at the venue now come from the remodeled production line. We are deeply honored and proud to be able to see the old customers at the industry gathering of this specification and feel the application of the biopharmaceutical machinery and equipment provided by YeKeey in the Pharmaceutical industry!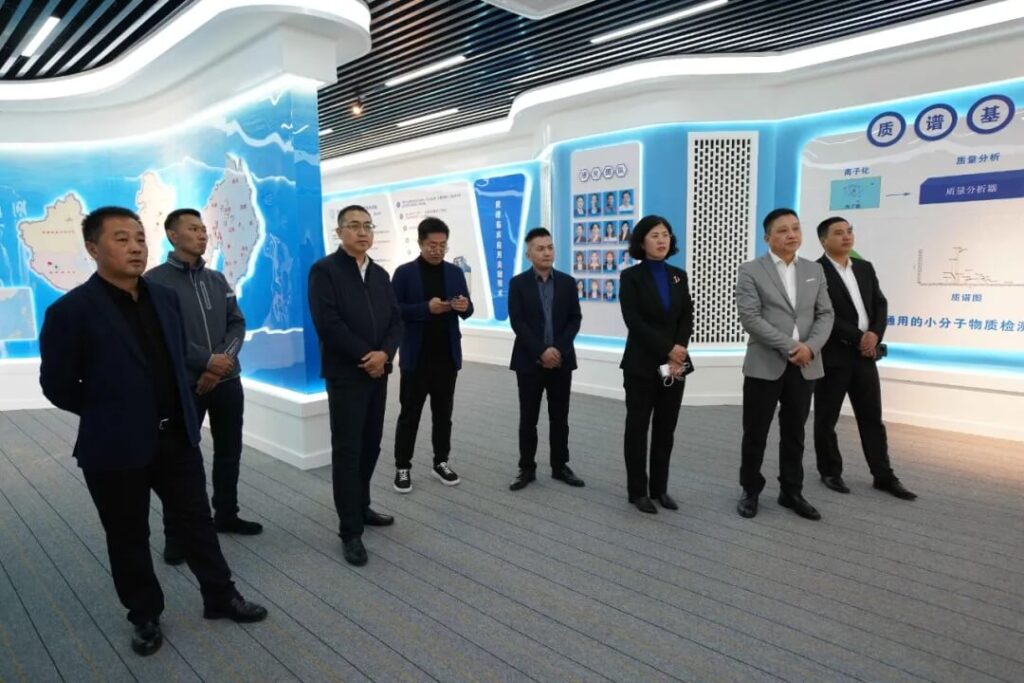 In the future, Wuxi YeKeey Automation Technology Co., Ltd. will deepen the biopharmaceutical industry in Jinzhou, give full play to the advantages of more than 20 years of Pharmaceutical & biopharmaceutical machinery equipment research and development and manufacturing experience, provide advanced production solutions for high-quality development of the high-tech zone industry, and help implement innovation-driven leading high-quality Development, and constantly inject new vitality and new impetus into the development of Jinzhou's biomedical  & Pharmaceutical industry!