What should I do if the oil does not melt when the water-based fire extinguishing agent is emulsified? It's too hot, let's put out the fire for you! Today, let's take a look at the effect of preparing a water-based fire extinguishing agent through a laboratory homogenizer.
This is the emulsifier sample of a Taiwan Province customer's environmentally friendly, non-toxic, colorless, and odorless water-soluble solvent. According to customers, it will not cause environmental pollution. This product is mainly used in equipment cooling, various textiles, various building materials, and other application scenarios. It can be applied with various colors of paint on the surface of various materials. The main principle is to use its instantaneous cooling function to achieve the flame retardant effect.
Homogeneous Emulsification Experiment for Customer Sample
Customers of this product have been looking for a piece of suitable emulsification equipment to allow the two materials to be evenly mixed together to achieve a stable and non-layered state. The customer is very happy to learn that we can sample materials for free. After all, it is a bit far from Taiwan, which is not very convenient. This remote testing method is very convenient and solves the problem of inconvenient time and space. After the customer sent the raw materials, we arranged the test machine of the emulsifying machine for the customer and photographed the whole test machine process for the customer.
These pictures are on-site pictures of the customer's water-based fire extinguishing agent emulsified with a laboratory high-shear homogenizer in our 100,000-level purification workshop.
This is the raw material given by the customer. According to the customer, it is environmentally friendly and non-toxic. You don't have to worry about it.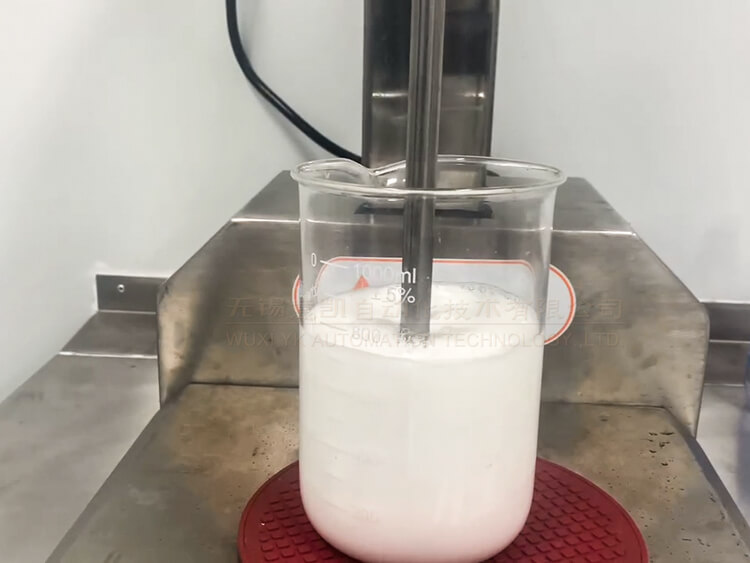 This laboratory homogenizer used in the experiment is the most popular machine in our laboratory mixer series. It is a routine experiment in all industries. Ideal for lab work, R&D, QA analysis, and small-scale production. The LR-5 series has a wide range of industrial applicability. Through the replacement of stator and rotor, functions such as mixing, homogenization, emulsification, dispersion, and dissolution can be easily realized. This is an incomparable efficiency and flexibility of other similar equipment.
The LR-5 series has a similar stator and rotor structure to the large production equipment, we can provide you with an accurate and simple method to estimate the large production equipment. In addition, the LR-5 series is also equipped with special in-line mixing parts, which can provide experimental data for large-scale continuous production.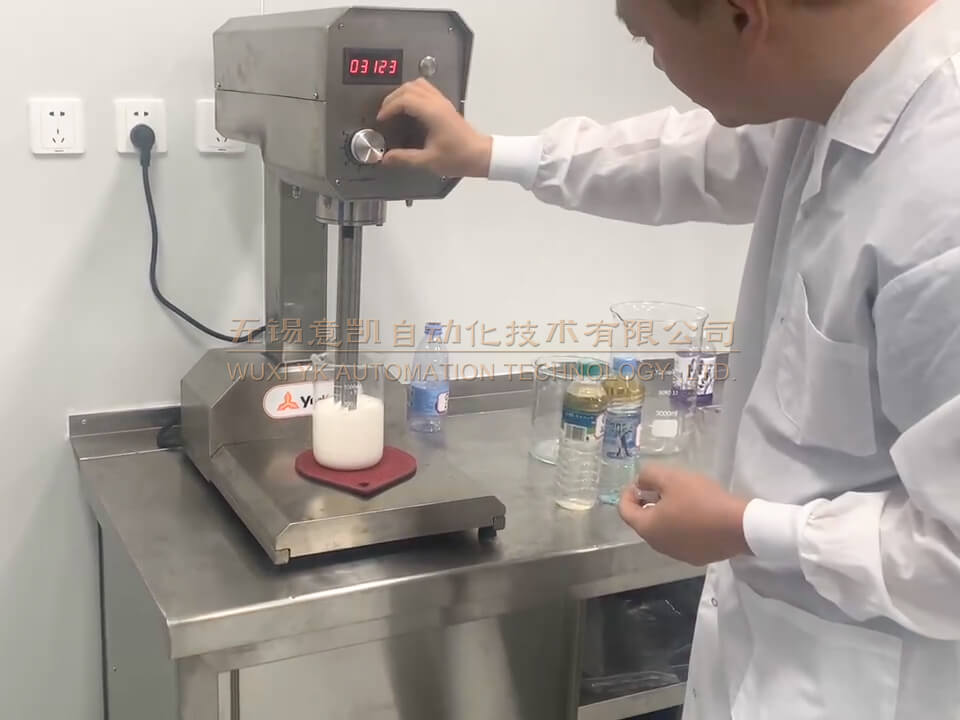 When high-speed homogenization is turned on, the linear speed of this laboratory homogenizer can reach 19m/s. This emulsification effect is no longer there, and the oil you are worried about does not exist anymore!