Whether in the food, cosmetics, or pharmaceutical industries, the mixing and stirring of a vacuum homogenizing emulsifier generally involves the mixing and stirring of liquid and powder. Creams are generally composed of moisturizers and emollients. The water and oil phase materials can be fully mixed through the cream production equipment. The active ingredients can also be dispersed in the water or in the oil phase through the emulsifier or thickener under the action of the emulsification mixer equipment. When inquiring about our cosmetic equipment products, customers often complain to us that some problems occur in the process of using emulsifier equipment to produce creams because of the machine. Today, the editor of the emulsifying machine manufacturer YeKeey will share with you.
Some emulsifiers that are old or have quality problems in terms of design, function, etc. often bring the following common problems to customers:
The design of the working head or combination is unreasonable, especially when using traditional agitators or mixers, visible clumps or excess powder clumps are often formed.
When the thickener is hydrated during the mixing process, "fish eyes" may be formed. Proper powder mixing and high-speed shearing capabilities of emulsifiers can usually solve this problem.
After the flakes or powder are introduced into the mixing container, the hydration component may accumulate on the blade or the container wall.
When heating the oil phase and the water phase, it may not be easy to stabilize the emulsion with a traditional emulsification stirrer.
When you only use a typical agitator with a single function, other grinding equipment or heating equipment may be required, and the processing time is extended. In addition, you will face slower reaction speeds before obtaining a homogeneous mixture.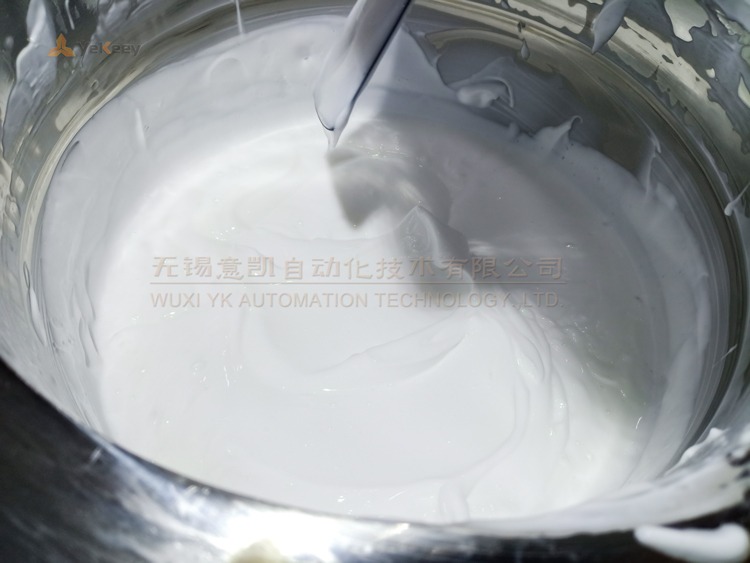 The above are some of the problems that YeKeey has learned through many years of experience when preparing creams. The vacuum homogenizing emulsifying mixer designed by Wuxi YeKeey adopts German technology to solve the above problems and provides an efficient, hygienic, and high-quality production solution for the preparation of creams. More about vacuum emulsification models No., price, and other information, please contact YeKeey for consultation!