In the sales engagement of the high shear emulsifier, for the equipment, we must first understand the customer's requirements for the equipment. Generally start from the industry, material properties, processes and technical parameters. In order to allow suppliers to better understand their needs, the purchaser will purchase a document to clarify the user's needs. The content contains the quality requirements of the equipment in accordance with relevant specifications, standards and so on. This type of file can be referred to as a URS file for short. The following is a part of the URS file for the production of high shear emulsifier users of triamcinolone acetonide acetate. In order to make the emulsifier supplier better understand your needs when forming the URS file, you can refer to the components of the URS.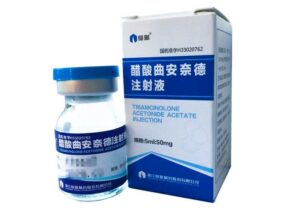 1. Purpose
The equipment manufacturer shall complete and meet the design goals and acceptable quality standards required by the user within the specified time. In this URS, users only ask for basic technical requirements and low requirements for equipment. Does not cover and limit equipment with higher design and manufacturing standards and more sophisticated features, better configuration and performance and a higher level of control system. The requirements of this document shall be supplemented by the supplier's design and manufacturing data for the equipment.
2. Area
Technical requirements listed in this user requirements standard.
It is suitable for the procurement of high shear emulsifier equipment used in the preparation process of triamcinolone acetonide acetate injection in the comprehensive preparation workshop of XXX Co., Ltd. The requirements for new equipment should meet the new GMP requirements of China in terms of design, manufacturing technology and performance.
The newly purchased high shear emulsifier is used for the aseptic preparation of triamcinolone acetonide acetate injection. Therefore, it must meet the requirements of regulations and various standards, including but not limited to,
3.1 Regulations
l China GMP (revised in 2010) and its appendix
3.2 Standard
l GB 5226.1-2008 "Mechanical electrical safety machinery and electrical equipment – Part 1: General technical conditions"
l GB 8196-2003 "Safety standards for mechanical equipment protective covers"
l GB/T 15706-2012 "General Rules for Mechanical Safety Design Risk Assessment and Risk Reduction"
4. Process description and formulation characteristics
4.1 Process Description
The high-shear emulsification pump is used in the C-class area. The equipment processing capacity should be no less than 900L/h, the sterilization temperature can be tolerated at 143°C, and the sterilization pressure is 0.3Mpa. The relevant rigid pipe and equipment connection is responsible for the connection. .
4.2 Material specifications and characteristics
The liquid contacted by the high shear emulsifier is a triamcinolone acetonide suspension, and the material viscosity is similar to water.