As for the cream sample in the picture below, why is this cream not smooth, looks grainy in appearance, and is difficult to push, how to improve it? Here are some suggestions on how to improve it from both the process formula and cosmetic production equipment.
Solution suggestions
1.Cosmetics process formula improvement
It is recommended to control the emulsification temperature of the emulsifying mixer.
It is recommended to replace the thickener, such as 940. In addition, the thickener needs to be neutralized. Add the same neutralizer as U20, such as TEA. The pre-neutralization material is emulsified first, and the neutralizer is added during the mixing process of

the emulsifying mixer

.
It is recommended to replace the main emulsifier, such as MOTANOV 68 (recommended addition ratio of 2%), A165 (recommended addition ratio of 1%), 16/18 alcohol (recommended addition ratio of 1%)
It is recommended to reduce U20 to 0.2% and add EDTA 0.02%
If there are particles, it may be that U20 is not evenly stirred. It is recommended to swell U20 evenly with water. It is best to heat it slightly when soaking, add it and stir it faster and stir for a longer.
It is recommended that the carbs can be dispersed in the pretreatment tank of an emulsifier in advance, and then added to the homogenizer after the emulsification is completed.
It is recommended to add highly polar liquid grease.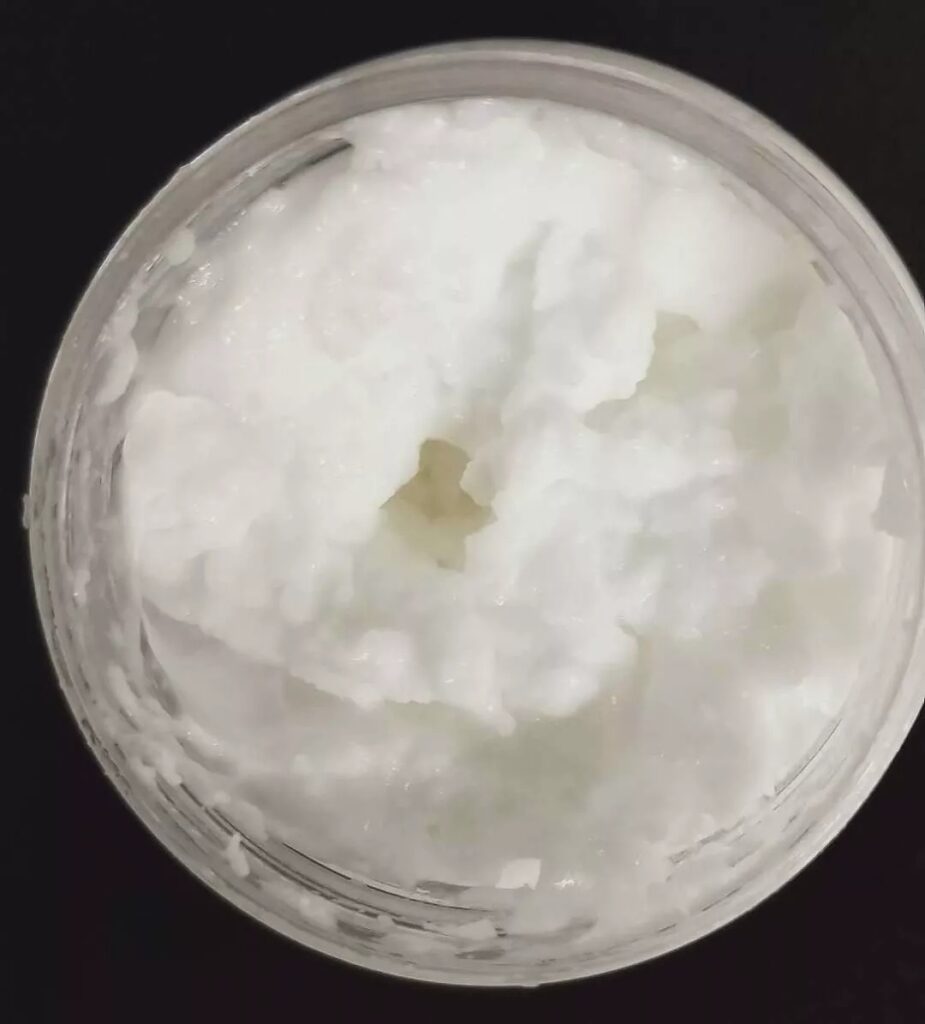 2.Improved by high-quality cream production equipment-vacuum homogenizing emulsifier
The use of a high-quality vacuum homogenizing emulsifying mixer can greatly improve the quality of the cream. The cream raw materials need to be initially mixed and dispersed by heating and stirring in the pretreatment tank, and then sucked into the emulsification tank by the negative pressure formed by the vacuum pump. The material in the emulsification tank is quickly broken into micro-liquid droplets of 200nm~2μm through the combined action of the scraper stirring paddle and the high shear homogenizer, and undergoes a complex comprehensive process such as stirring, shearing, impact, and compression, thereby forming a stable emulsion state. At the same time, the high vacuum system of the equipment can quickly extract the air generated during the preparation process, avoid oxidation or pollution caused by bubbles in the finished material, and the material after deaeration is more shiny and ductile.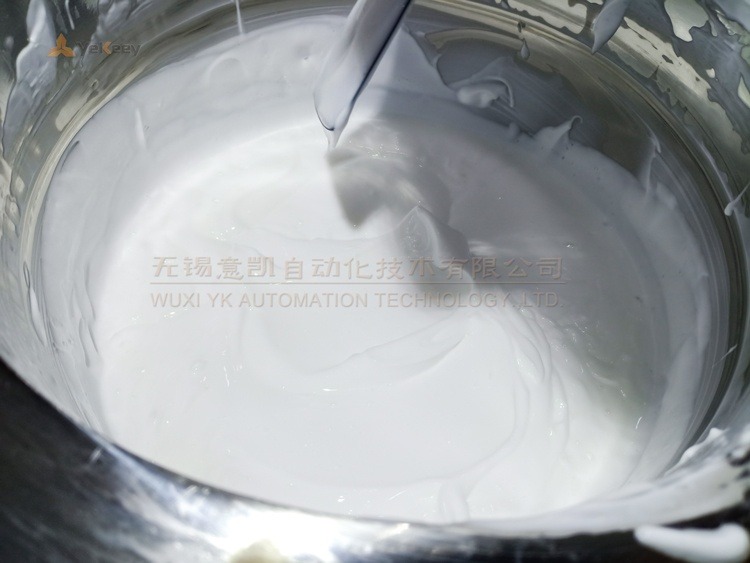 The above is the finished product of the cream produced by the customer in the Yekeey Clean Laboratory through the vacuum homogenizing emulsifying mixer. It is in sharp contrast with the first picture of the article. It is not only smooth, delicate, continuous, and shiny, but also the product quality is stable and uniform. The vacuum homogenizing emulsifying mixer is a production equipment for the cosmetics emulsification workshop, and it is a mature and reliable cosmetic cream production equipment. Welcome to consult!