Before the National Day, we received a customer from Yemen in the pharmaceutical industry to consult us about emulsifying mixer equipment. The customer said in the email that they are building a pharmaceutical product manufacturing company in Yemen, and they are just getting started, and want to know about pharmaceutical-related equipment. They learned that YeKeey is a professional manufacturer of emulsifying mixers with a long history on the English official website of YeKeey, so they sent an inquiry email to our foreign trade department Sandy.
It is understood that the customer's factory will plan to build two production lines for the production of tablets, capsules, creams, ointments, emulsions, lotions, suspensions, shampoos, and other themed products. Currently, they will start by purchasing emulsifying machines in the R&D laboratory. The customer browsed the website of YeKeey Company and thought that the vacuum emulsifying mixer of YeKeey R&D laboratory left a deep impression on him. They are interested in our laboratory emulsifying mixer products and hope to receive our more detailed introduction and FOB quotation about the machine.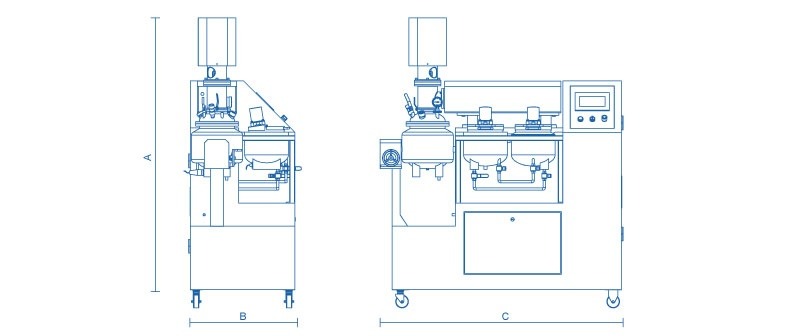 The ZJR series laboratory emulsifying mixer is an experimental homogeneous emulsifying machine. For similar products, the advantage of the ZJR series laboratory emulsifying machine lies in its high-cost performance. The high performance is mainly reflected in: the speed can be adjusted by frequency conversion between 0-6000 rpm, and it integrates vacuum, heating, dispersion, homogenization, and emulsification. The equipment can be intelligently controlled and is equipped with a variety of intelligent sensor modules, which can accurately control the temperature, vacuum degree, speed, and other functions, while also greatly ensuring the safety of the equipment.
YeKeey's laboratory homogenizing emulsifying mixer has been widely used in many pharmaceutical research and development laboratories at home and abroad, and has received positive feedback and recommendations from many users.