Time has flown, and 2020 has passed very quickly. 2020 is an extraordinary year. Facing the global epidemic, the economic situation at home and abroad has been severely tested. Under the leadership of Chairman Ms. Song Huajiang, our YeKeey people have developed Enactment, forge ahead, with diligent hands to create a different 2020. Waving goodbye to 2020, we ushered in a brand new 2021. With the arrival of the traditional Chinese New Year, our busy year of work is coming to an end. In such a happy and peaceful holiday, the professional emulsifier manufacturer-Wuxi YeKeey Automation Technology Co., Ltd., and all its employees with all new and old customers, friends, and friends a happy, healthy and family in the new year. Joy, good luck in the Year of the Ox!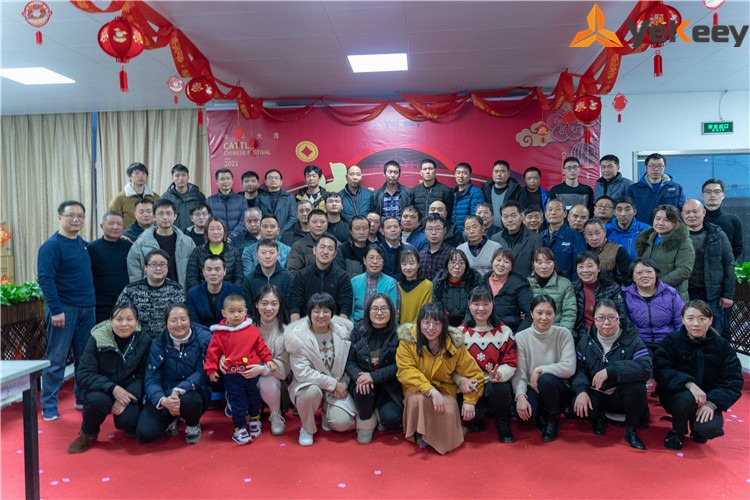 All our employees work hard and strive hard, and thanks to your love, in the past 2020, even after the epidemic, the company's performance has continued to grow steadily, achieved good results, and submitted a satisfactory answer. In this year, our service has been more high-quality, our efficiency has been more refined, and our big family has gathered more like-minded people. Thanks to everyone who comes to us, and thank you for your support and trust. Thank you for your continued support to our company. In the past, getting your trust and support is our most precious asset. As the Spring Festival is approaching, we would like to express our sincerest gratitude and warmest greetings to you! In 2021, we will continue to work hard!
In the next 2021, difficulties and expectations will accompany, opportunities and challenges will coexist! We will work harder and forge ahead more, we firmly believe that our efforts will create a different sky! The new year opens up new hopes, and new hopes carry new dreams. I hope you will be more brilliant this year than last year, your career will be smoother and the road going better! May we be honest in the new year, do things steadily, remember our original intention, and move forward! Go further! I hope that the families who grow up together will work smoothly, get everything you want, do everything you want, and make money! happy New Year!