In recent years, with the rapid development of society and economy, automatic vacuum emulsifier has been widely used in the emulsification industry. The automatic vacuum emulsifier not only creates more economic benefits for the enterprise and promotes the rapid development of the enterprise, but also enables many enterprises to realize automated production and make the emulsification truly enter the automation era.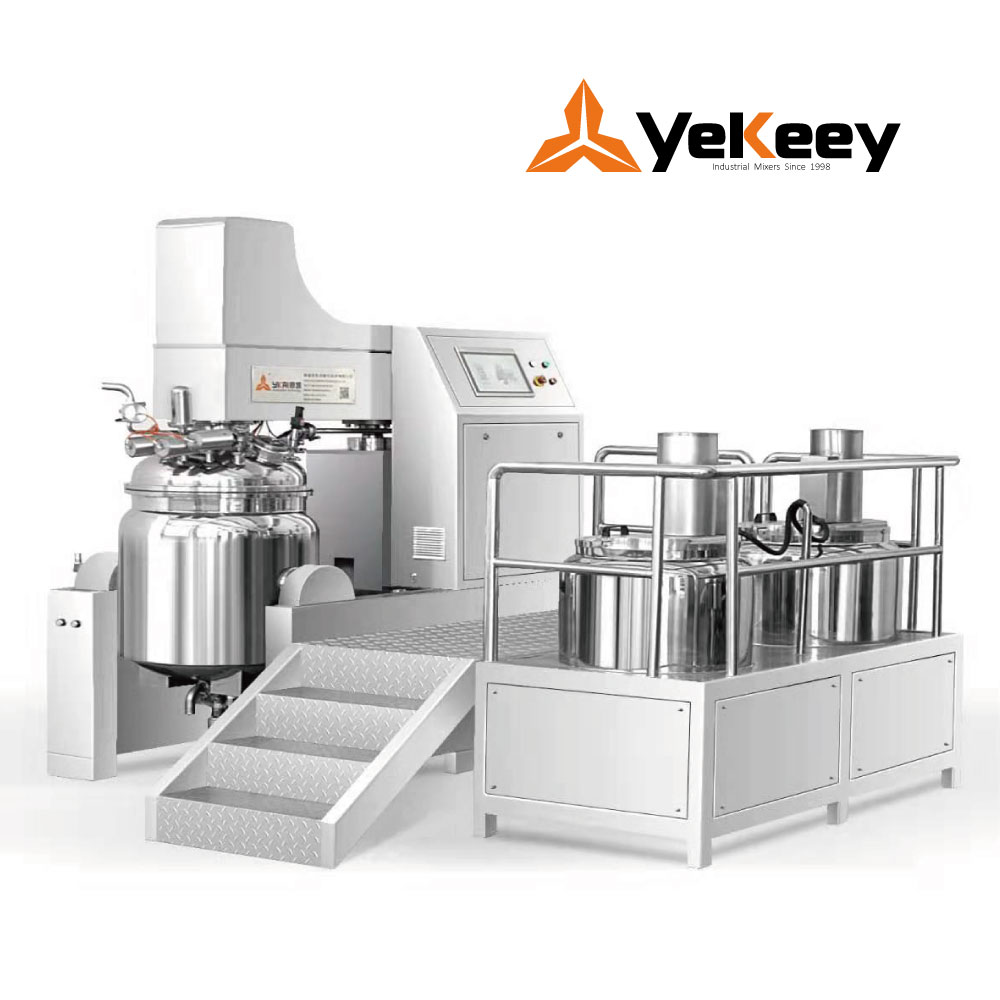 The advantages of Yekeey's automatic vacuum emulsifier are reflected in the following aspects:
1、The heating system is electric heating or steam heating that the temperature is automation control.
2、Equipment includes oil boiler, water boiler, emulsification kettle, vacuum equipment, temperature system, cooling system.
3、Easy to operate,the pot cover is automatic rising type, the material was directed draw into the emulsifying pot from oil pot and water pot bassed on a pipe that is under vacuum. And the discharge is based on the trun the emulsifying pot.
4、Suitable for heating, melting, mix, homogenizing and vacuum emulsification
5、It's produce according to normal hygiene of GMP standard. It is the most ideal production equipment for cream &lotion.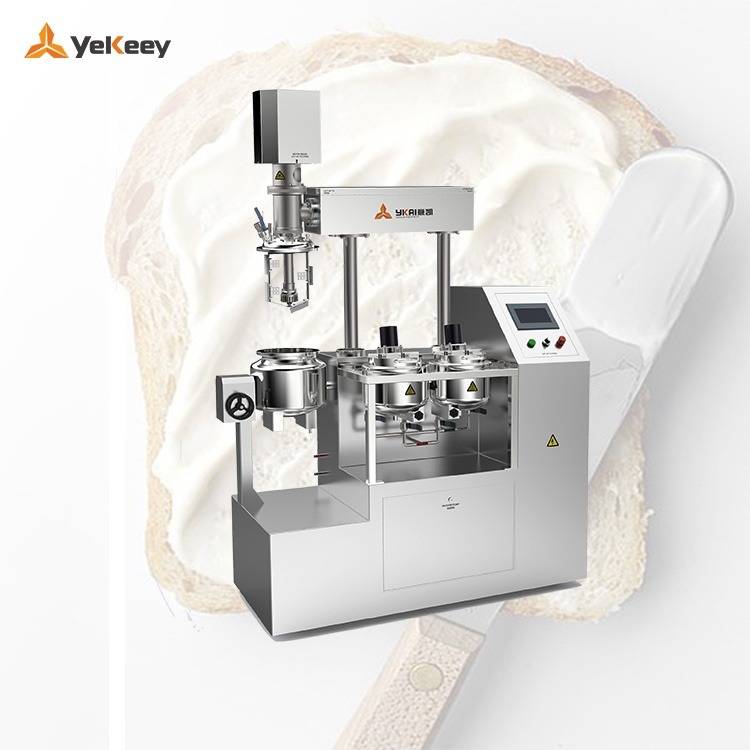 Yekeey Automation Technology Co., Ltd. has more than 20 years of vacuum emulsifier production experience in the machinery industry, and its quality and technology are guaranteed. It has passed a large number of international and domestic quality certification systems such as national ISO9001 certification, 3C certification, CE certification. Yeekey has a professional engineer and production team, strong after-sales to ensure that customers use no defects. It can meet the various needs of customers in the emulsification industry, and it's price concessions. Welcome new and old customers to consult Yekeey.