In industrial mixing, the physical properties of materials in different industries will be very different. In general, daily chemicals and food materials are smaller. The chemical industry, such as lithium battery slurry, a variety of adhesive material viscosity will be relatively high, ranging from tens of thousands to hundreds of thousands of cps. What equipment is needed to stir this viscous material? The following will introduce to you the Yikai SXJ series double planetary high viscous mixing mixer.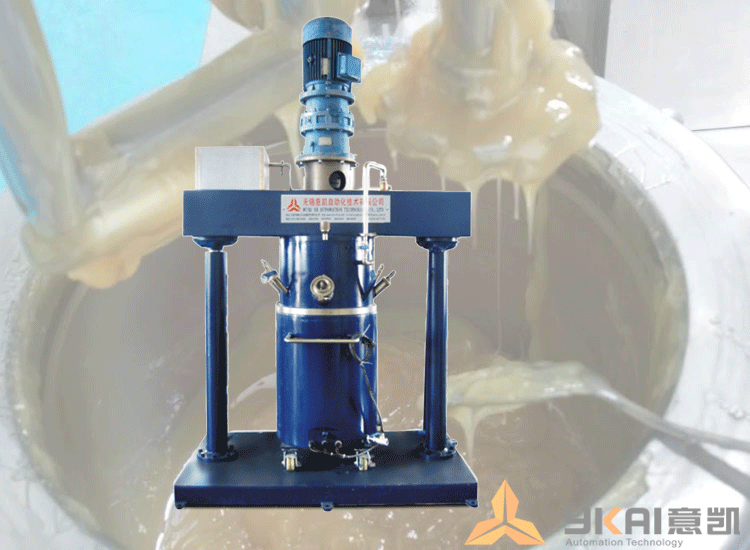 Double Planetary Mixer is a new type of high viscous mixing mixer with high performance, high efficiency, easy cleaning and maintenance. YK digested and absorbed the advanced technology of foreign countries and made innovations and improvements. For the properties of highly viscous materials, the equipment is designed with two parts, a low-speed stirring device and a high-speed dispersing device.
Low speed stirring device of double planetary power mixer
It can realize the low speed, high power, and high equivalent weight stirring of the slurry in the material tank under the vacuum state or inert gas protection. The establishment of a turbulent flow field can quickly achieve uniform mixing of materials.
Dispersion device of double planetary power mixer
It has a variety of forms, such as high-speed dispersion discs and high-speed dispersion emulsifiers. The mechanism is to form a strong shear stress field in a local area. The secondary agglomerates quickly disintegrate, reducing their particle size to facilitate their rapid dissolution.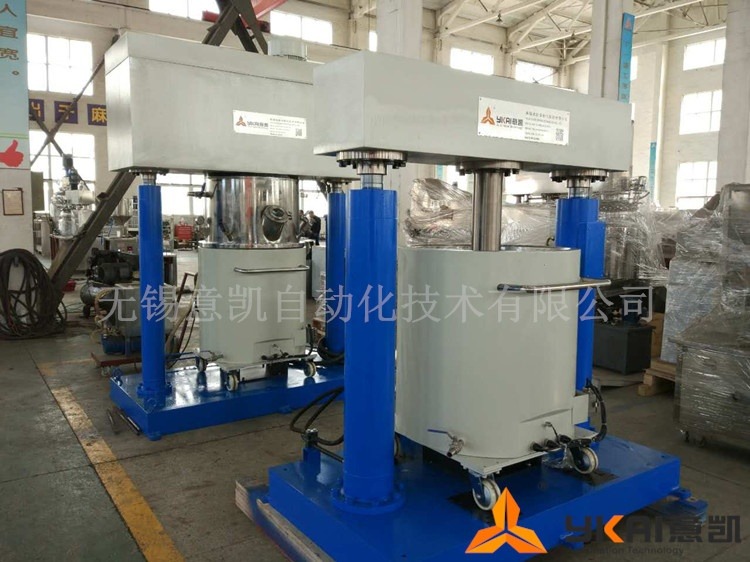 YK's independently developed double planetary mixer is suitable for the mixing and stirring of materials with a viscosity of several hundred thousand cps. If you have the demand for high viscous mixing mixers, please contact Yikai, a 20-year veteran manufacturer!