With the rising demand of consumers, the cosmetics industry  also improving constantly.  There are more and more types of skin care products, and the categories are getting more and more detailed. The formulation process of skin care products is also emerging. However, no matter how the cosmetics industry develops, the production of skin care products requires an emulsification process. Cream production equipment plays a key role in the production of skin care products. At present, the mainstream cream production equipment at home and abroad generally uses a vacuum emulsifier. What about its emulsification effect? Let's take a look at Yekeey's customers at the site of our company's test drive. Try to feel the effect of the vacuum emulsifier.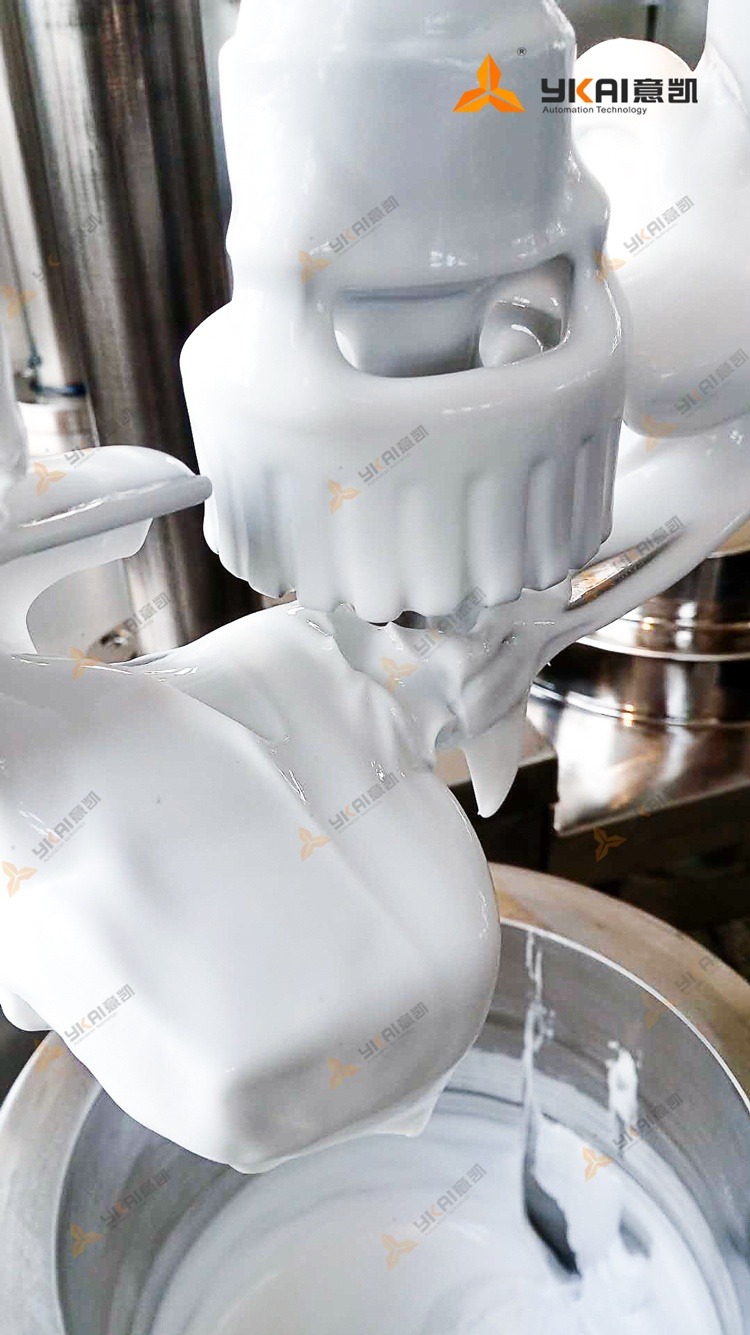 Because our customer has been very familiar with the entire process of this test product. The product formula is also very mature. Based on this basis, the vacuum emulsifier used in Yekeey is selected as the material. From the appearance of the above figure we can see that the effect of this ingredient is very good. Product viscosity and other indicators have reached the customer's standards. Rough feeling, the final quality into a fine stretch. After measuring with professional tools, we received positive feedback from our customers. The shear mixing of the vacuum emulsifier is not only uniform, but also the fineness of the shearing particles reaches the nanometer level. The customer's product quality and stability have a very good guarantee.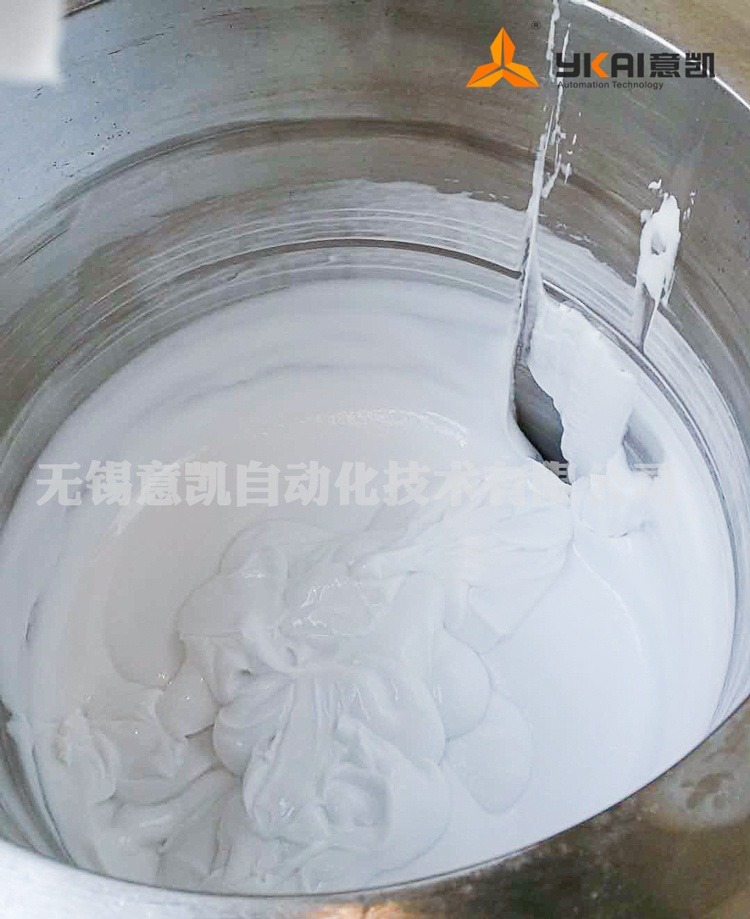 1. Structure of cosmetic cream production equipment:
Vacuum emulsifier is a non-standard customized product. In general, the emulsifiers that produce cream consist of standard components: main pot, water phase pot, oil phase pot, rack, electrical system, hydraulic system, vacuum system, and heating system. The core structure is the main part of the vacuum emulsifier. The main pot contains a high-shear homogenizing mechanism for the emulsification pot body and the bottom, a center stirring, a two-way stirring mechanism, a pot bottom outlet valve, and a temperature control head.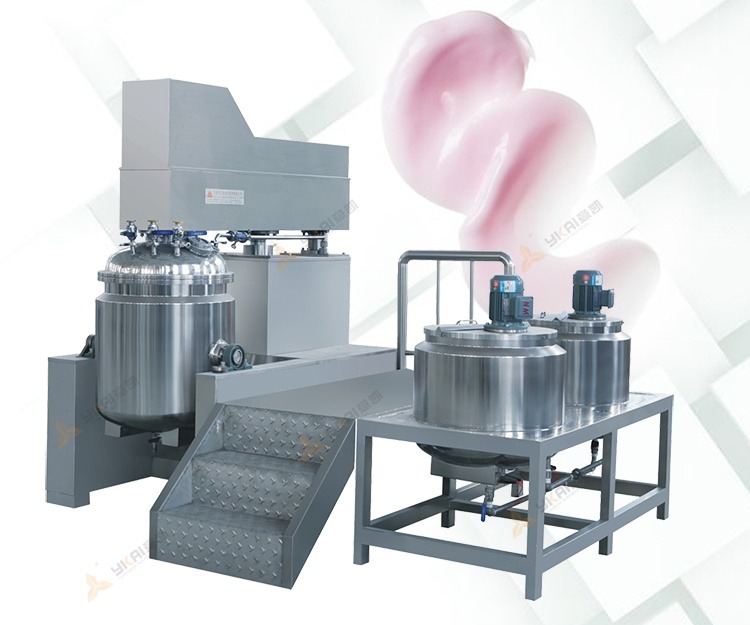 2. How does the cream vacuum emulsifier handle the material?
Raw materials will be pretreated in water and oil phase pots. Afterwards, it was sucked into the main pot by vacuum suction. The material is rapidly cut and broken in the main pan through a homogenous head rotating at a high speed of 2800r/min. The stirring frame with two-way stirring irritates the material up and down, so that the material is fully mixed, refined and broken to reach 2um~200nm. The Teflon scraper is installed on the mixing frame of the skin cream emulsifier. Ensure that the material is not attached to the wall, no residue, no dead ends. Meet the GMP requirements of cosmetic manufacturers.
Yekeey's Cream emulsifier is designed and manufactured using CE standards in Europe and GMP standards in the cosmetics and pharmaceutical industry.Yekeey's cosmetics production equipment has excellent effect of making materials, efficient production capacity and high cost performance Widely welcomed by domestic and foreign customers!