This November is destined to be non-ordinary. When most companies have survived the popular "Double Eleven" and are busy preparing for year-end summary and plans for the next year, YeKeey is still busy with delivery work, and orders for emulsifying mixers come one after another. While we sincerely thank the new and old customers for their recognition of YeKeey , we are also giving back to our customers with ten times the quality and service. Today, YeKeey is still doing a good job of shipping as always. Dear friends, your order has been shipped!
This set is a set of 350 liters ZJR series vacuum homogenizing emulsifier exported to Central Asia, which will be used as cheese production equipment. It is a multifunctional machine that can stir, disperse, homogenize and emulsify materials under vacuum conditions. It will be used in the production and preparation of various dairy products such as cheese. ZJR series vacuum emulsifier can be professionally designed according to the ointment process of cosmetics and ointment products and the process requirements of customers. This unit consists of a pretreatment pot, vacuum emulsification mixing pot, vacuum pump, hydraulic system, electrical control system, working platform, and other parts. This unit is simple and convenient to operate, stable performance, good homogenization performance, high production efficiency, convenient cleaning, reasonable structure, less floor space, high degree of automation, and it can achieve efficient and optimized mixing.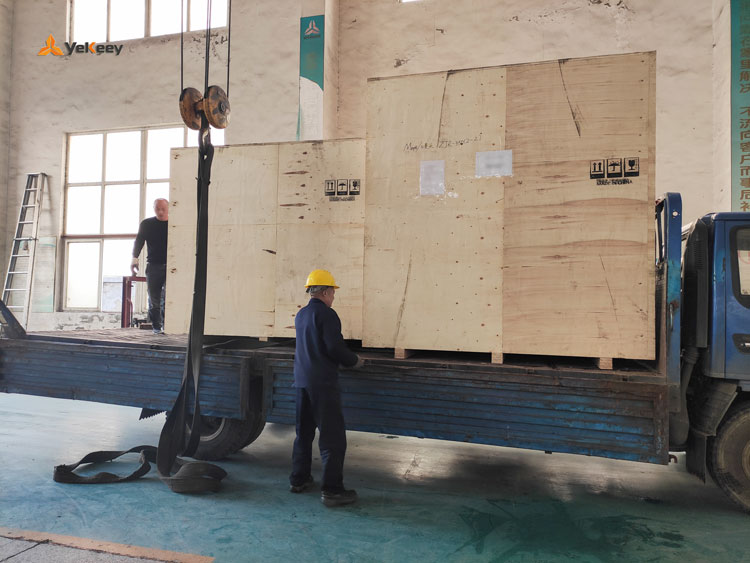 For more than 20 years, YeKeey has always been adhering to the rigorous and professional attitude in the design of emulsifier equipment, insisting on producing with high-quality materials, and insisting on providing immortal quality for the public. We always believe that the standard of quality is endless, and the products can be obtained. The affirmation of target customers is the recognition of our quality. We will continue to innovate products to meet customer needs!