Although emulsifying machines are not very versatile equipment, they are generally used in the food, chemical, cosmetic, daily chemical, and pharmaceutical industries, but there are actually many emulsifying machine companies. There are many vacuum emulsifying machine factories in China. For customers who do not know about these emulsifying machine companies, they may feel confused when choosing a good quality emulsifying machine. They have no way to start and it is difficult to make the right choice quickly. As we all know, a good machine can help you produce high-quality lotion and cream products, and the quality determines your competitiveness in the market.
So how to choose a good quality vacuum emulsifying machine?
First, it is necessary to clarify the core determinant of the quality of the emulsifying machine-the homogenization effect, because the effect of emulsification and homogenization is the most important. What standard can the emulsifying machine achieve by homogenizing the droplet size of the material, usually between 200nm and 2um? The droplets have a smaller particle size and better quality. The smaller the gap between the rotor and the stator, the smaller the droplet size obtained.
Secondly, whether the vacuum emulsifying machine can prepare delicate and shiny face cream. This is also an index to judge the quality of the emulsifying machine.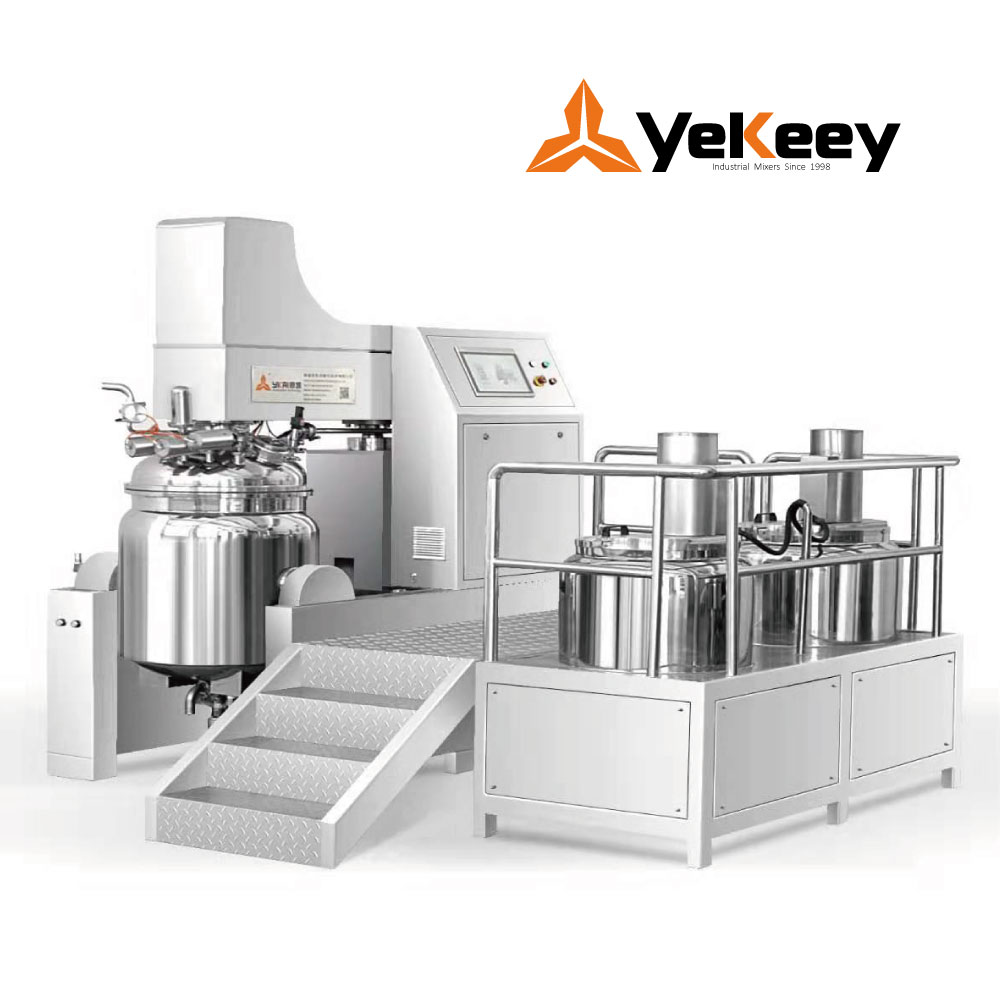 In addition, the reliability of the structure of the emulsifying machine and the convenience of operation are also important. The structure is more reliable and the service life is longer. The operation is simpler and there are fewer problems. Stable machines ensure production efficiency and save maintenance time.
Finally, the choice of emulsifier manufacturers is also very important. Wuxi YeKeey is a high-tech enterprise with a production plant of 20,000 square meters, more than 20 years of experience in machinery manufacturing, and a professional technical production team, which can be customized according to customer requirements. The quality of the emulsifying machine is excellent, and the after-sales service is worry-free!